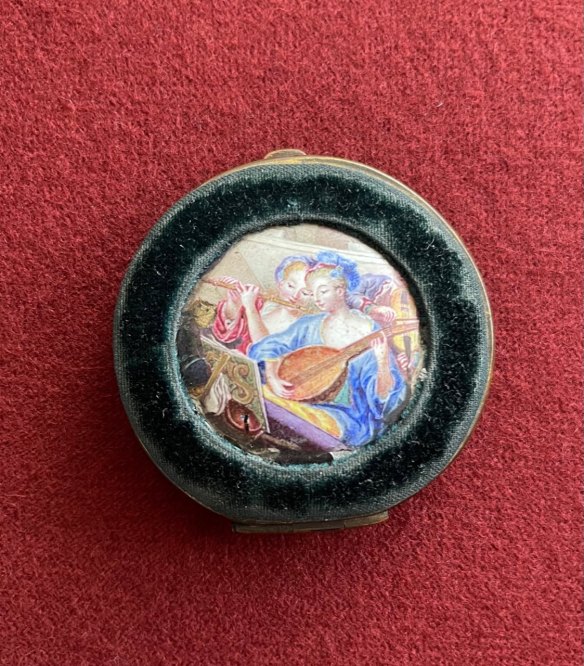 Enlarge Image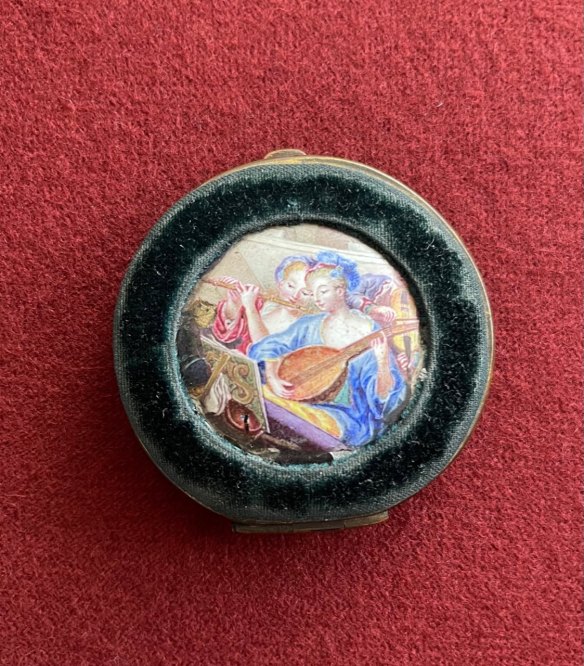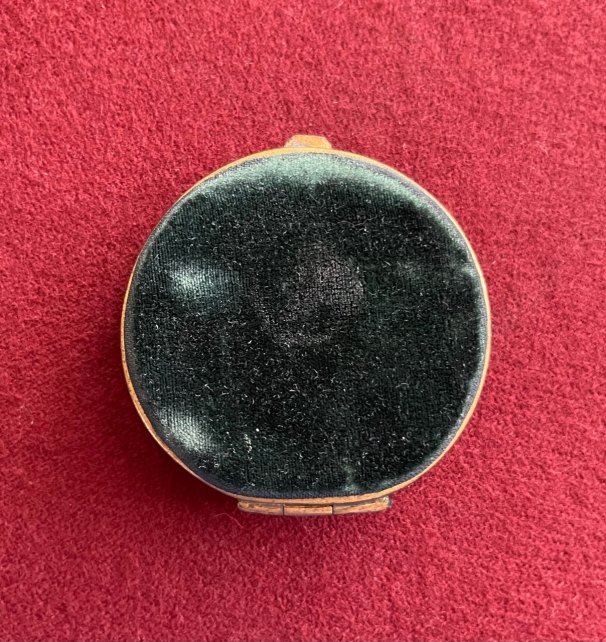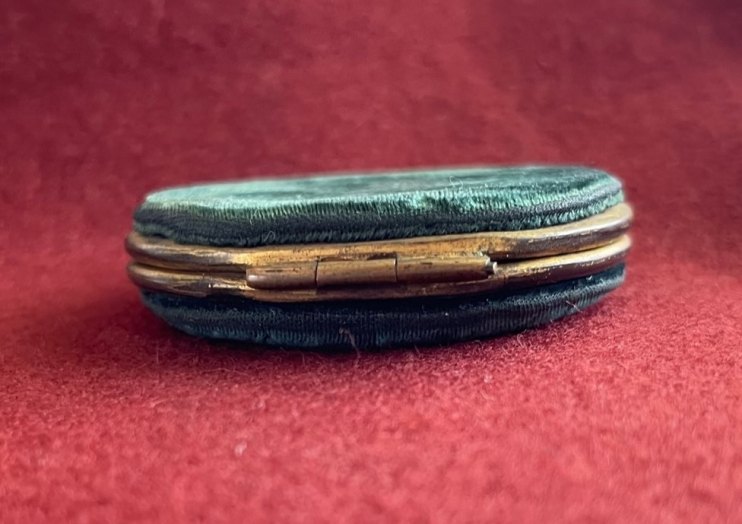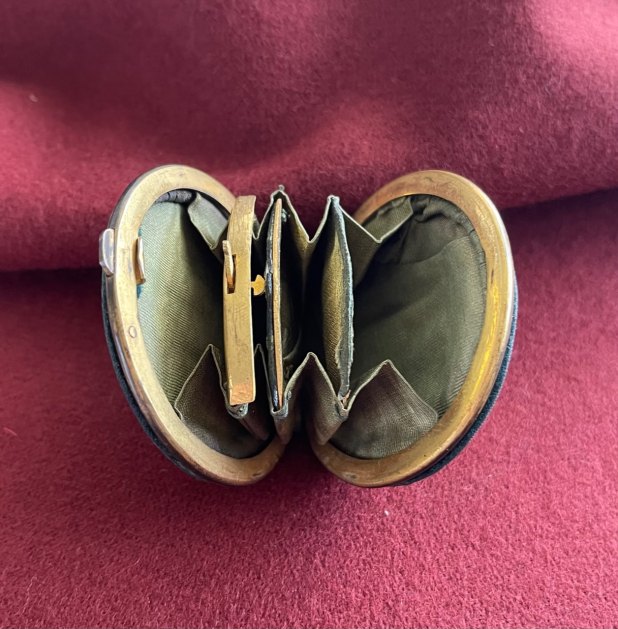 CHANGE PURSE WITH MUSICAL VIGNETTE
European, likely mid nineteenth century, possibly earlier. 2.25" from hinge to clasp; about .5" thick when closed. In very good condition with both clasps functional. Velvet a bit rubbed on both sides.
A charming change purse featuring a painted vignette of two women in stylized Renaissance dress at a music stand, one playing a flute and the other a lute. In the background a third musician plays a violin. The whole is surrounded by a border of green velvet, which also covers the entire back.
Inside there are four compartments, one of which can be clasped shut.
ODA-15580
$350