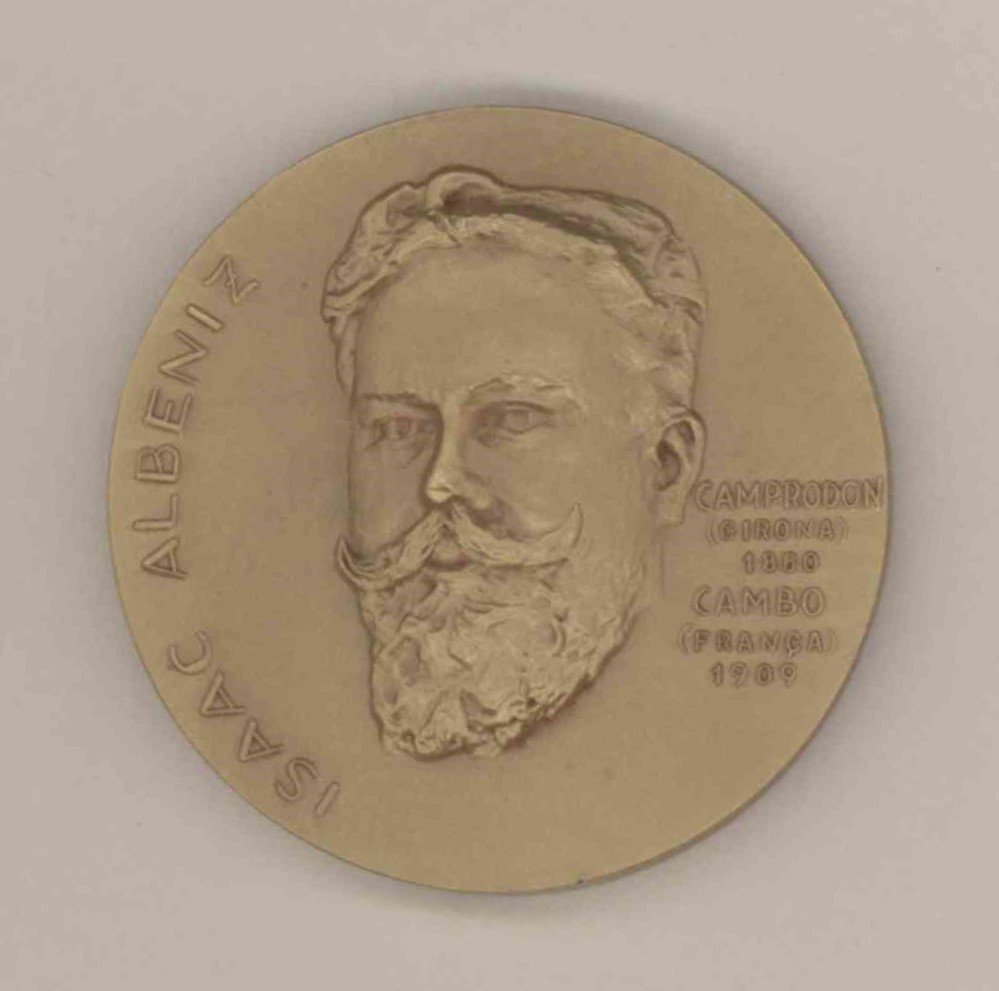 Enlarge Image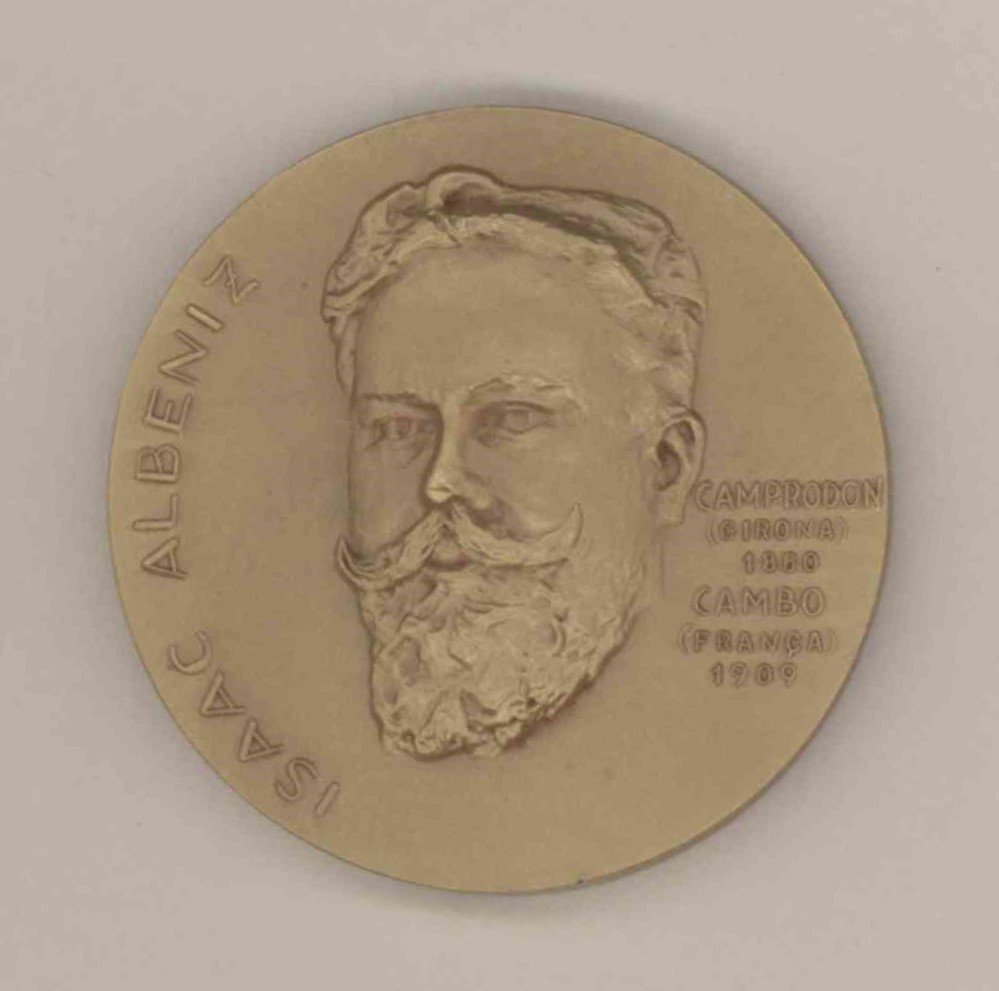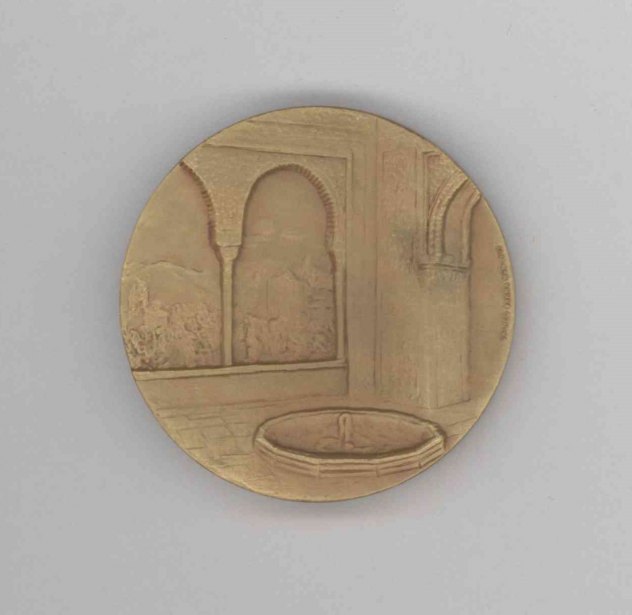 Albeniz, Isaac (1860-1909)
Bronze Medallion
Spanish, 1969. 2" across. In excellent condition.
A bronze medallion of Spanish composer and pianist Isaac Albeniz minted by Calico Barna in 1969. On the recto is Albeniz's likeness with his birth and death information; the verso shows a pretty outdoor scene with a fountain.
Isaac Albeniz was a virtuoso pianist, conductor, and composer best remembered today for his Spanish folk-style keyboard works, many of which have become well known as guitar transcriptions.
ODA-15246
$125