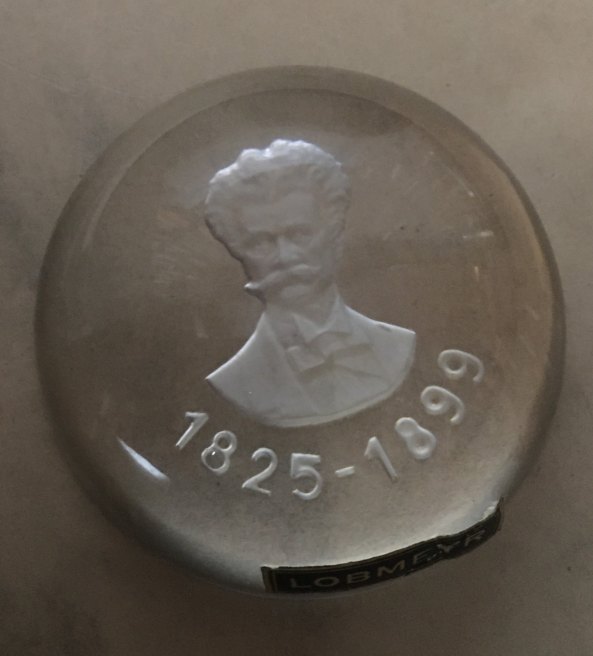 Enlarge Image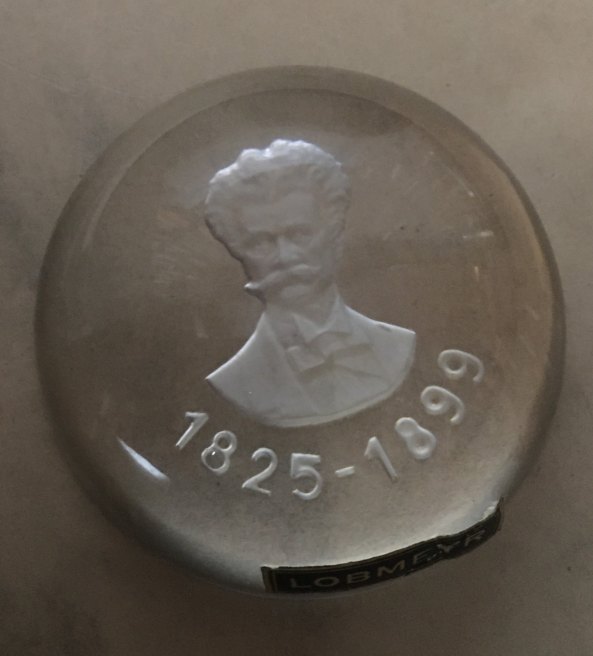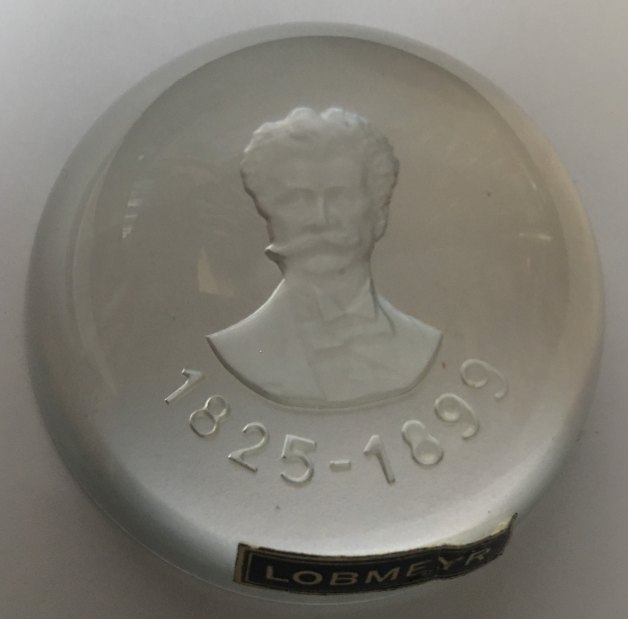 Strauss II, Johann (1825-1899)
Translucent Glass Paperweight.
Vienna, 20th century. 2" w. In excellent condition.
An unusual small glass paperweight containing a finely detailed portrait of the great Waltz King. Made by the Austrian glass company Lobmeyr.
Lobmeyr was founded in 1823 has produced glass for Schönbrunn Palace, the Vienna State Opera, and the Metropolitan Opera.
ODA-14711
$75