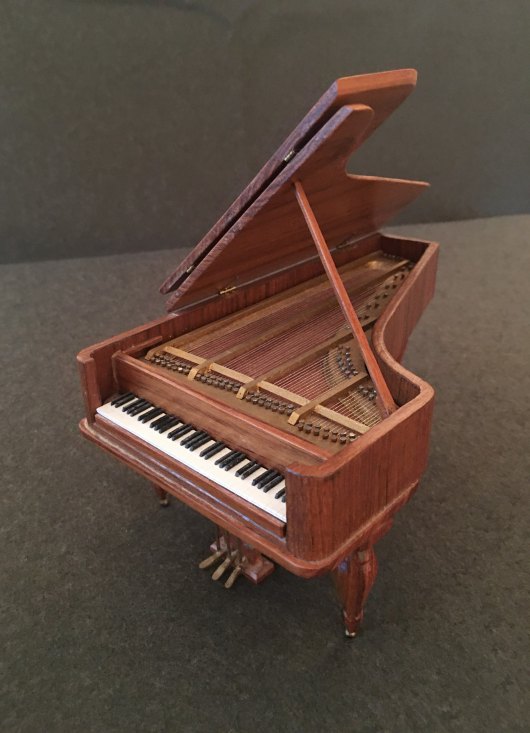 Enlarge Image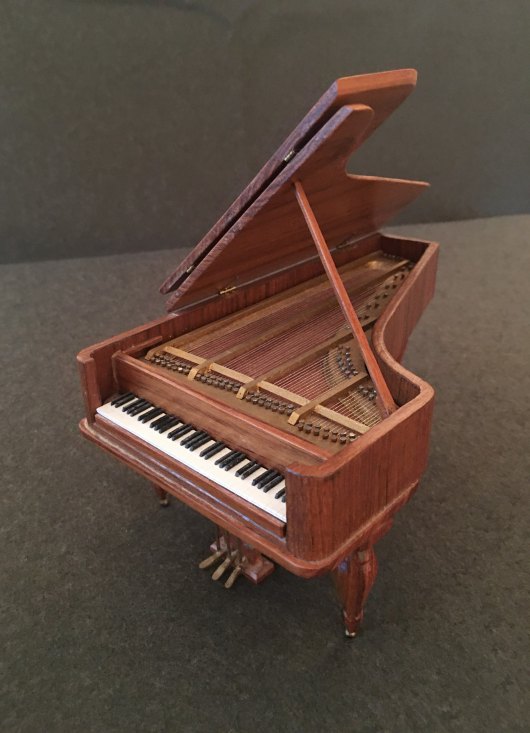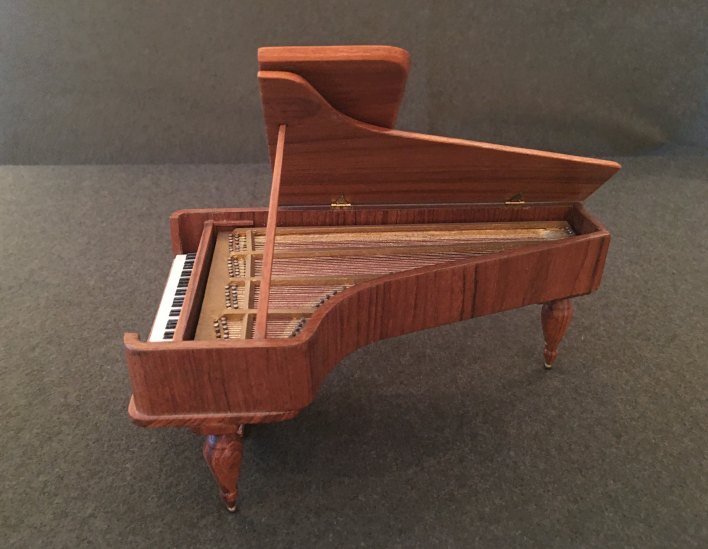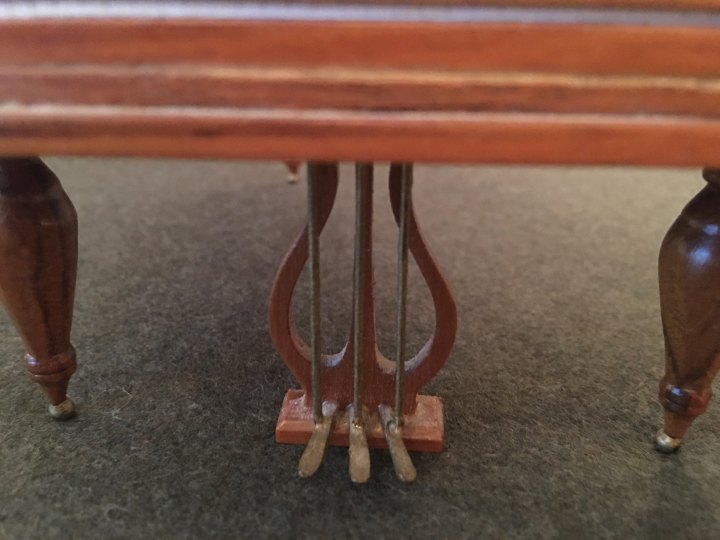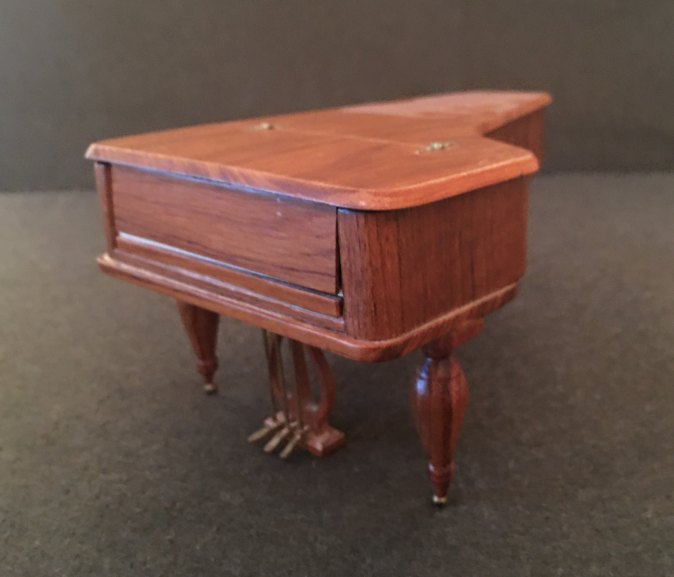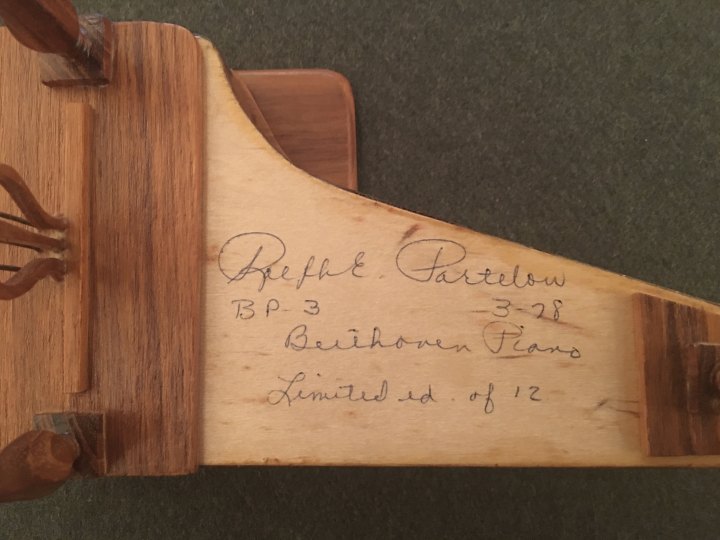 PIANO - MINIATURE BEETHOVEN PIANO
Partelow, Ralph
Miniature Piano.
1978. 7.25" long x 4.25" wide. Pristine.
A charming dollhouse miniature in nicely stained walnut, one of an edition of twelve from 1978, made by Ralph Partelow, as stamped on the bottom with the words "Beethoven Piano."
The piano is modeled after a Broadwood piano, Broadwood being the piano that Beethoven used for a number of years after receiving one as a gift from Thomas Broadwood in 1817. Beethoven had selected that maker after reviewing the work of several English makers. This little copy is not truly exact because Beethoven's Broadwood had six octaves as opposed to 5 1/2.
ODA-14708
$750