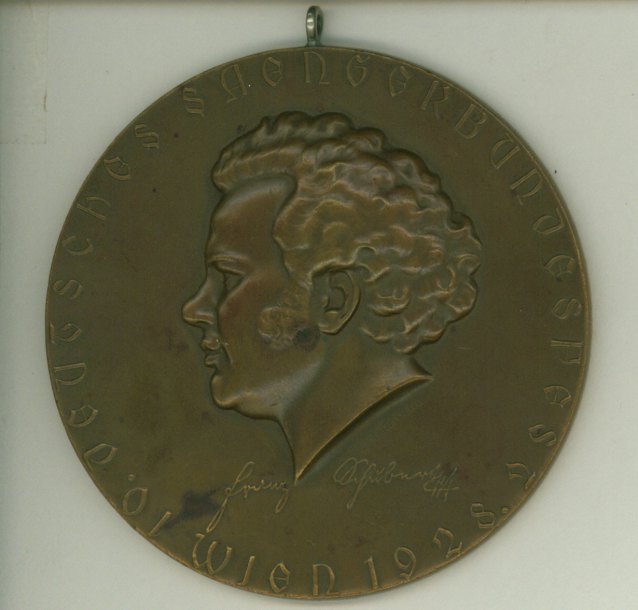 Click Image to Zoom
Enlarge Image
SCHUBERT CENTENNIAL
A medallion and a Commemorative Booklet
Vienna, 1928. 4.54" (9 cm). Very good condition except for a later eyehook for hanging and a few minor discolorations. Magazine is a browned and edges chipping.
A bronze medallion by Karl Perl of Vienna, struck for a singing society one hundred years after Schubert's death. With the composr's facsimile signature under his base-relief portrait. The verso depicts a lyre surrounded by an array of flags in base relief. Niggl #1819.
Sold together with a richly illustrated commemorative issue celebrating the centennial of Schubert's death with articles and essays: Illustrirte Zeitung: Franz Schubert Zum Gedächtnis, by J. J. Weber and others: Leipzig, 1928. Nr. 4366 of Illustrirte Zeitung. Folio. 41 pp. Illustrations throughout in both black and white and color of paintings, portraits, manuscripts, etc.
ODA-14138
$400