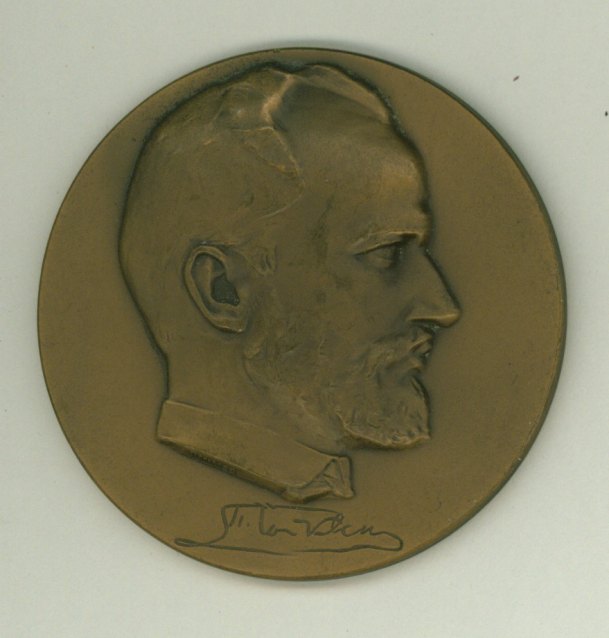 Click Image to Zoom
Enlarge Image
TCHAIKOVSKY - BRONZE MEDALLION
2.50" in diameter. Excellent condition with very defined image.
Beautifully-engraved profile image of the Russian composer, Pyotr Ilyich Tchaikovsky (1840-1893) with a facsimile of his signature underneath. On the back is an image of a woman playing what appears to be the strings of a harp-like instrument, with writing in Cyrillic.
The medallion was issued for the 125th anniversary of Tchaikovsky's birth.
ODA-13325
$200