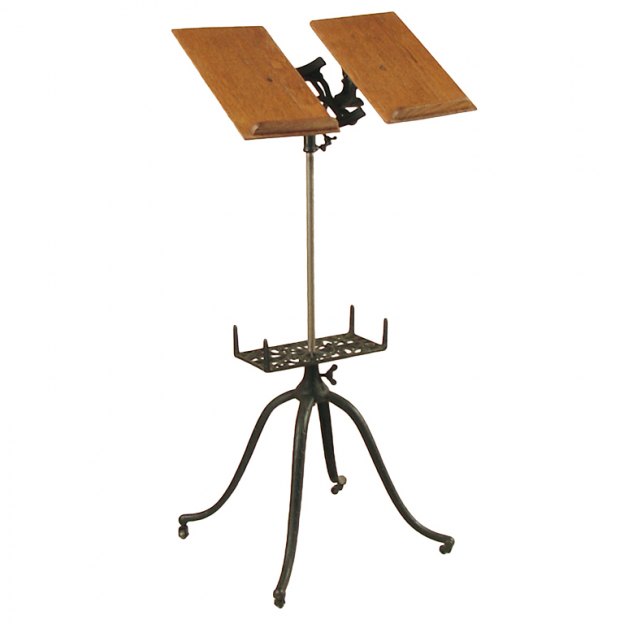 Enlarge Image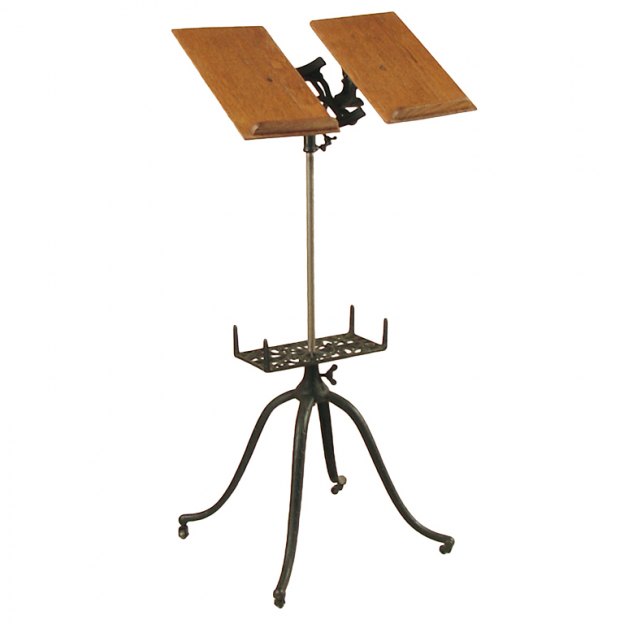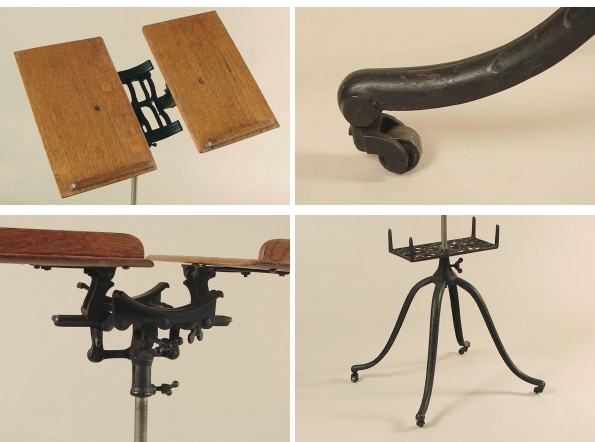 MUSIC STAND
Wood & Metal Conductor's Stand.
American, Early 20th Century. Very good condition.
A music stand particularly suitable for conductor's use, being appropriate for both holding and looking down on large, heavy scores. Oak panels can be adjusted both vertically and horizontally to accommodate scores with very large bindings (also therefore good as a dictionary stand). Meant to be used at height of c. 39" but can be lowered to c. 26". Panels together measure 13" h x 22.5" w, with a c. 1" lip. Legs have decorative embossing and are on small wheels.
ODA-10993
$1,350