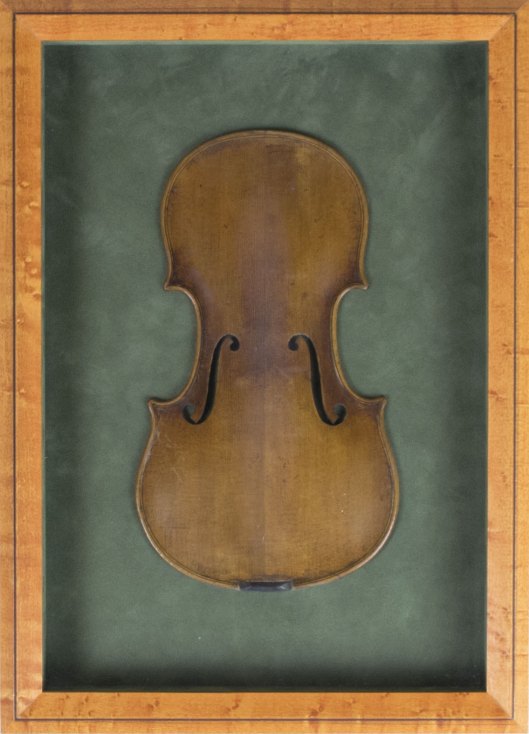 Click Image to Zoom
Enlarge Image
VIOLIN - SALESMAN'S SAMPLE VIOLIN TOP
Total measurement of 14.5" h x 10.5" w. Fine condition.
Made in Germany, early 20th century. Mounted on velvet and framed in burled maple.
A fascinating salesman's sample - small violin backs and tops like this one measuring just 9 inches in length were brought to violin dealers' establishments so they could order full-sized violins using these as examples.
ODA-10036
$750