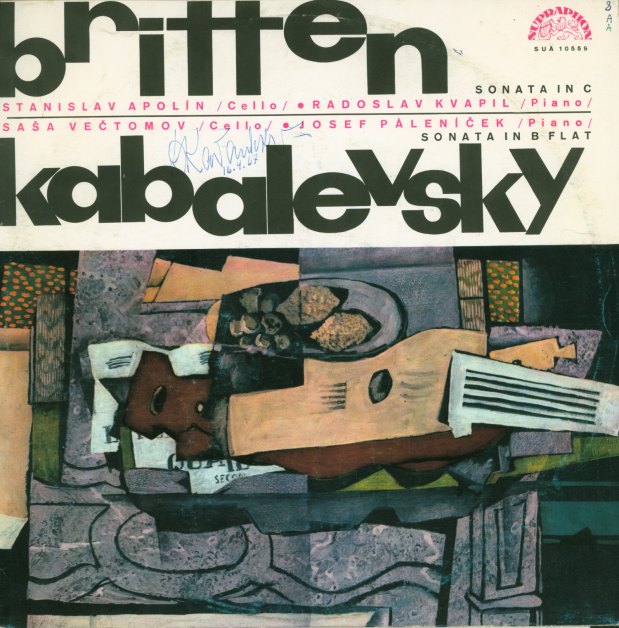 Click Image to Zoom
Enlarge Image
Britten, Benjamin (1913-1976)
LP Recording signed by Britten and Kabalevsky
Recording of Cello Sonatas: Britten:
Sonata in C, Op. 65
; Kabalevsky:
Sonata in B Flat, Op. 71
. Cellists: Apolin, Vectomov. Pianists: Kvapil, Palenicek. Supraphon SUA 10559.
Signed in ink on the back of record jacket Benjamin Britten / 25.12.66 . Signed by Kabalevsky on the front of record jacket: D Kabalevsky - 16.4.67.
ODA-08902
$600