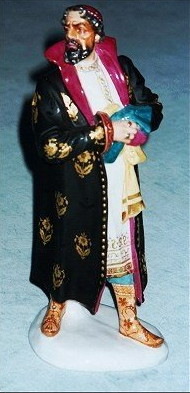 Enlarge Image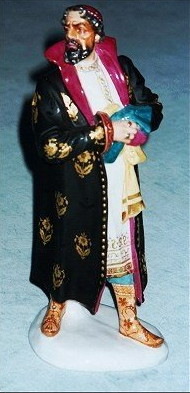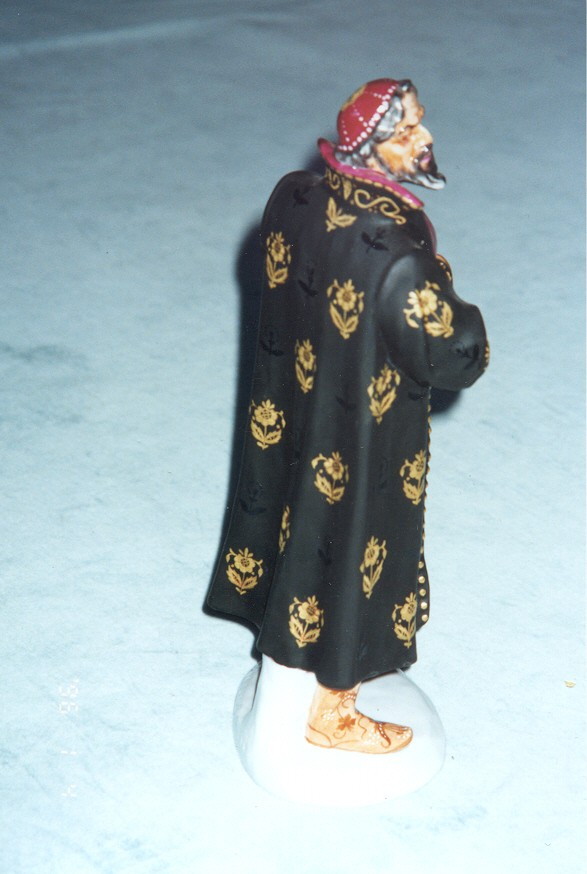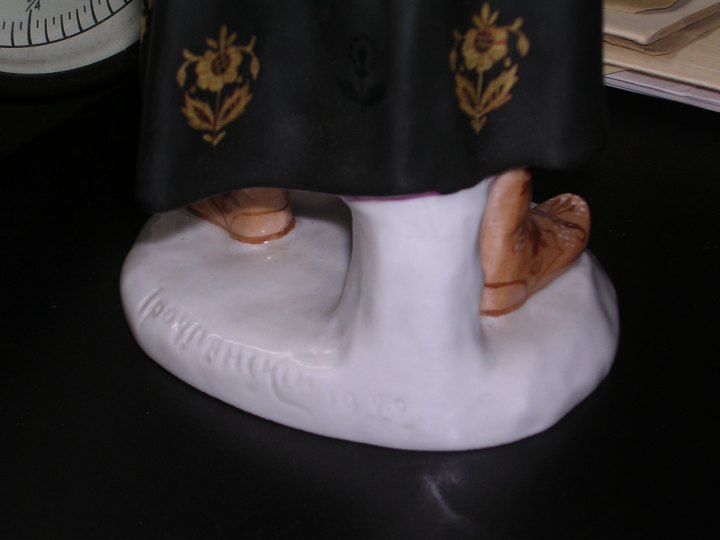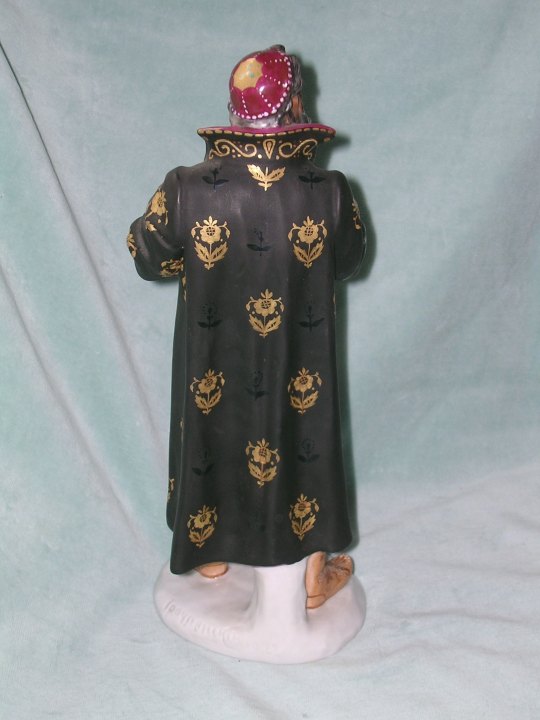 CHALIAPIN FIGURINE
Trupiansky, Yakov A. (1878-1955)
Porcelain figurine of Feodor Chaliapin as Boris Goudunov
11" (28cim). Flawless condition.
A superb figurine of Chaliapin made by the Lomonosov Porcelain Factory in Leningrad. Trupiansky's signature in Cyrillic plus "1922" are impressed in the rim of the base.
The prototype of this exotic figurine was created by Yakov A. Trupiansky in 1922 in what was then called The State Porcelain Factory. The factory, which changed its name in 1925, did not issue any additional casts of the Chaliapin until 1949. Nina Lobanov-Rostovsky's definitive book Revolutionary Ceramics: Soviet Porcelain in 1917-1927, does not list any other image of Chaliapin. The Russian basso Chaliapin (1973-1938), one of the greatest singing-actors of all time, set a standard as Boris to which all subsequent performances have been compared.
ODA-07892
$1,850