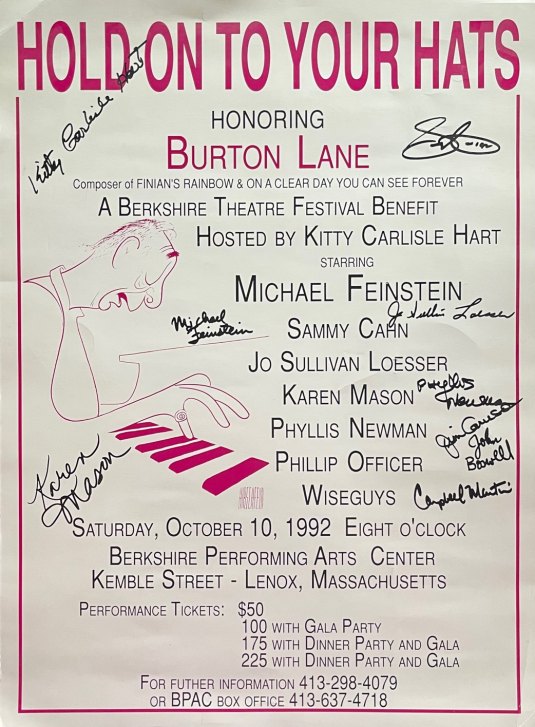 Click Image to Zoom
Enlarge Image
Lane, Burton (1912-1997)
Signed Poster.
Lenox, Massachusetts, 1992. 18.5" h x 14" w. In very good condition.
A poster for a performance honoring Burton Lane. With nine signatures, including those of Lane, Michael Feinstein, and Kitty Carlisle Hart.
Burton Lane was a Broadway and film composer whose most successful shows were Finian's Rainbow (1947) and On a Clear Day You Can See Forever (1965). He is also credited with having discovered Frances Gumm -- the thirteen-year-old vocalist later known as Judy Garland -- and even accompanied her first studio audition.
EPH-15826
$125