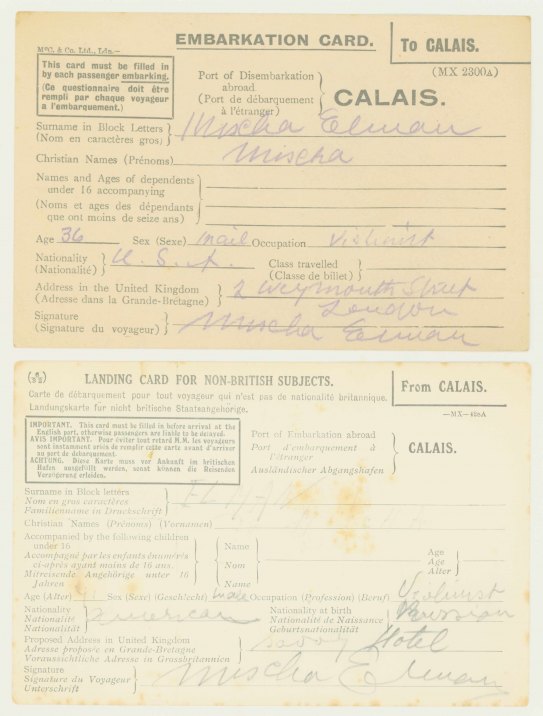 Enlarge Image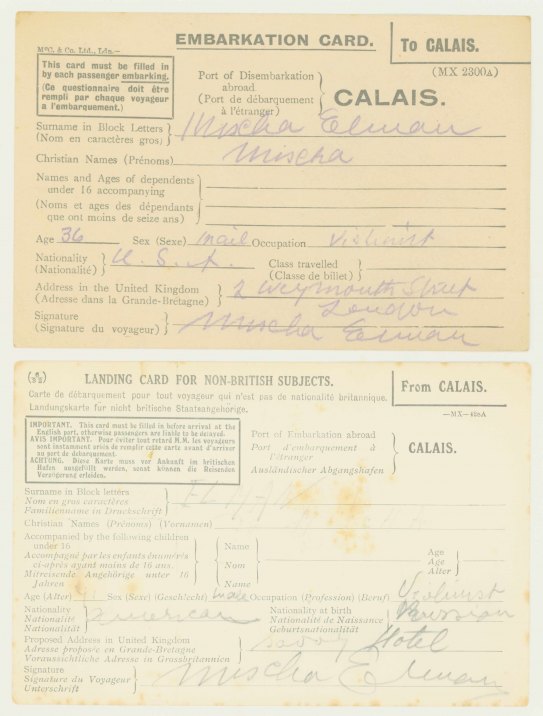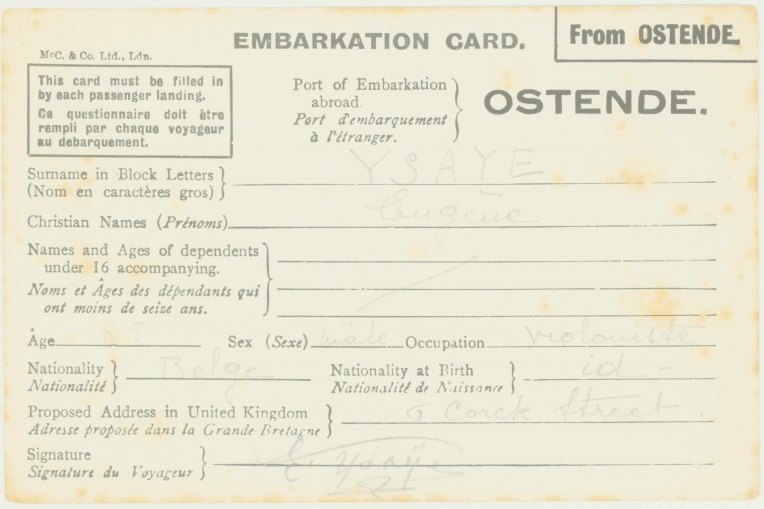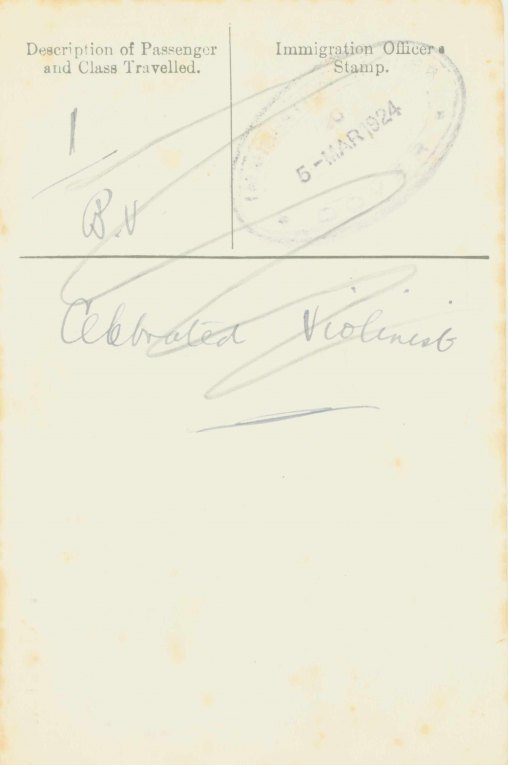 YSAŸE & ELMAN - EMBARKATION CARDS
England, 1924 (Ysaÿe); [1927] and 1932 (Elman). 4" h x 6" w. All three cards completed in pencil and all in very good condition. A little foxing on Ysaÿe's card and on Elman's 1932 card. Elman's 1927 card with some minor creasing.
Interesting and unusual pieces of violin ephemera relating to two great violinists.
Three embarkation cards: two for Mischa Elman and one for Eugene Ysaÿe. Each card is completed and signed, having been used for entry upon their arrivals to the United Kingdom, with information about their ages, occupations, nationalities, and local addresses.
Ysaÿe's card is stamped 5-MAR 1924 on the verso; beneath the stamp, someone -- presumably a customs worker -- has written Celebrated Violinist. On the recto, Ysaÿe writes that he traveled to England from Ostend, Belgium. The stamp indicates that he entered through a port at Dover.
One of Elman's cards is stamped 22 NOV 1932 and, like Ysaÿe's, indicates that Elman entered at Dover. The other card does not bear a date or stamp, but based on Elman's stated age, it likely dates to 1927. It is interesting to note that on the earlier of the two cards, Elman misspells his gender as mail, disregards the directions to provide only his surname in block letters, and simply writes U.S.A. as his nationality; on the later card, he follows the printing instructions, correctly spells male, and writes out American. Clearly the violinist became increasingly more fluent with English after obtaining United States citizenship in 1923.
EPH-15011
$400