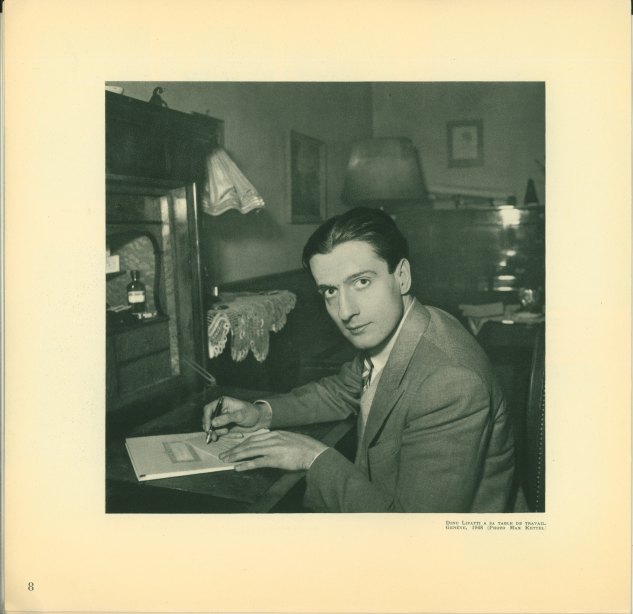 Click Image to Zoom
Enlarge Image
Lipatti, Dinu (1917-1950)
Deluxe Booklet From A 5LP 1955 Box Set (LPs Not Included).
Quarto (square shaped). Very good except for slightly frayed edges.
Deluxe booklet from 5 LP French Box Set 1917-1950 COLUMBIA FCX 491-495 with commentary in French and numerous black & white photographs of the celebrated Romanian pianist and composer whose life was cut short by Hodgkin's disease at age 33.
EPH-13322
$25