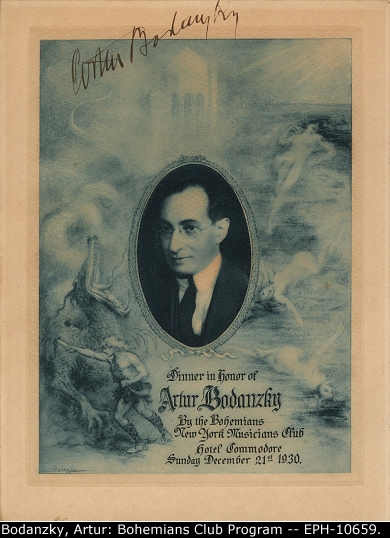 Click Image to Zoom
Enlarge Image
Bodanzky, Artur (1877-1939)
Bohemians Dinner Announcement, signed "Artur Bodanzky"
Fine condition.
Bodanzky has penned his name across a handsome announcement of a dinner given in his honor by the Bohemians New York Musicians Club at the Hotel Commodore on Dec. 21st, 1930. The announcement shows his portrait surrounded by images from Wagner's operas.
The Viennese conductor, an early Mahlerite, had an extended career at the Metropolitan Opera.
EPH-10659
$150