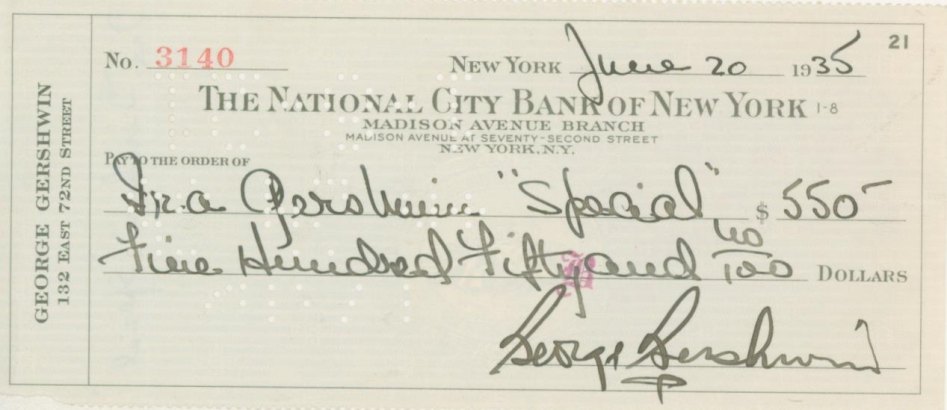 Enlarge Image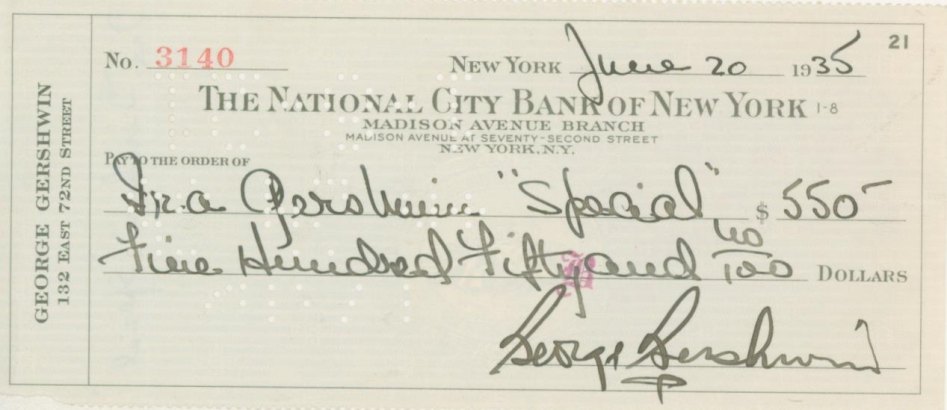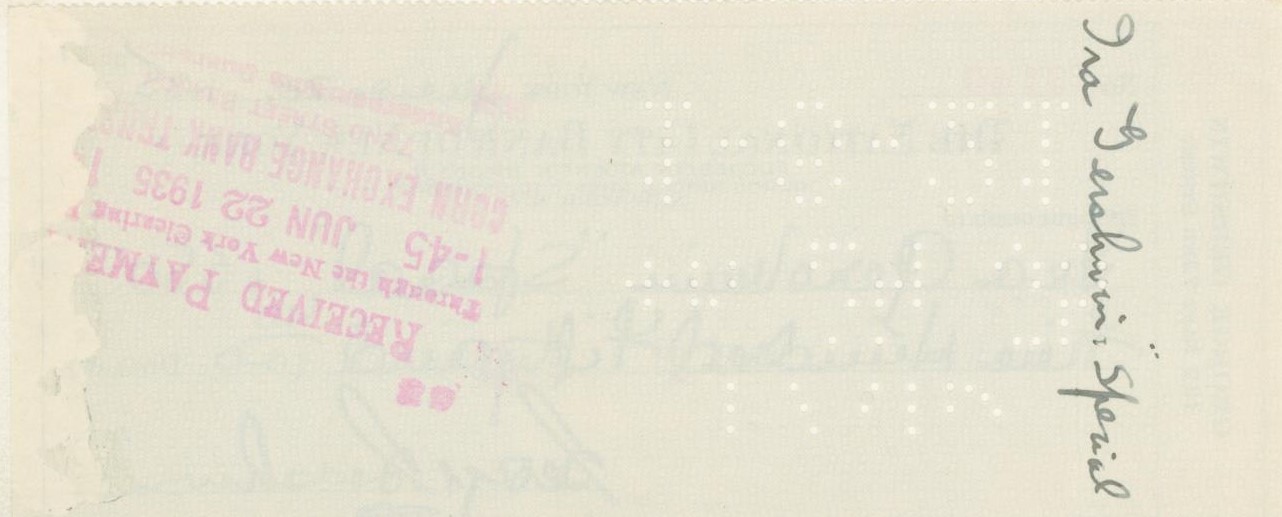 Gershwin, George (1898-1937)
Signatures of George and Ira on a Bank Check.
New York, June 20, 1935. Crisp and in very good condition. Small holes from processing at the bank (not affecting signature). Light crease at left.
A personal check of George Gershwin, made out and signed by him in 1935 to the Ira Gershwin Special and endorsed by Ira Gershwin on verso. An excellent example signed by both Gershwins.
EPH-01678
$1,650