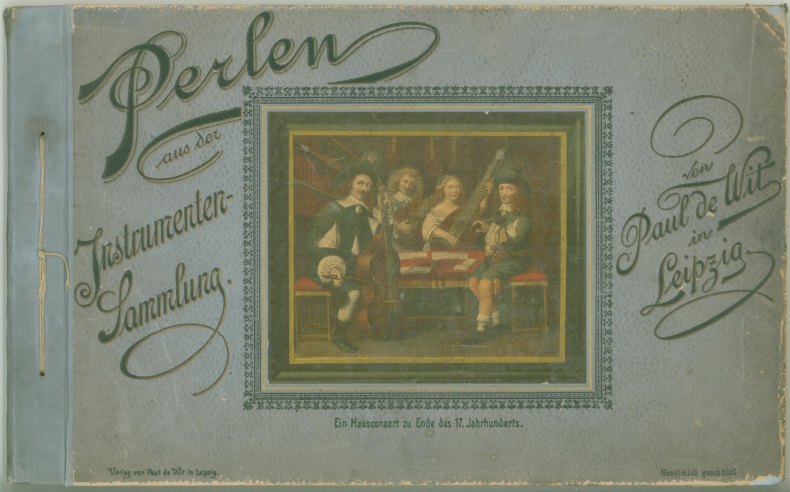 Enlarge Image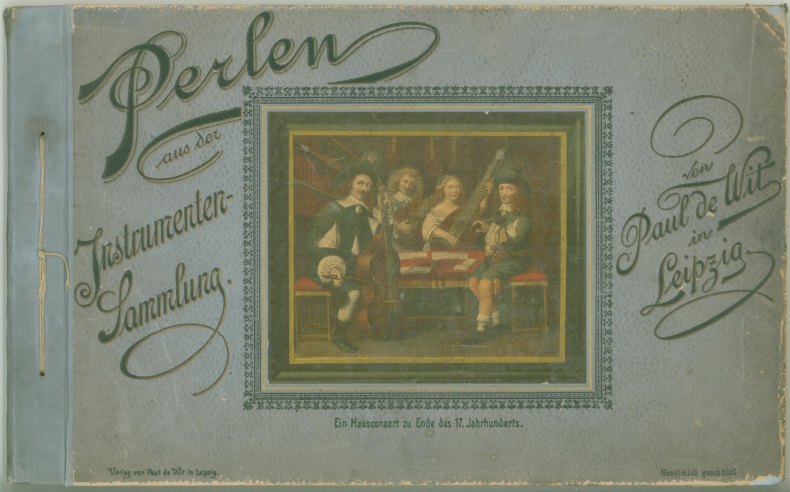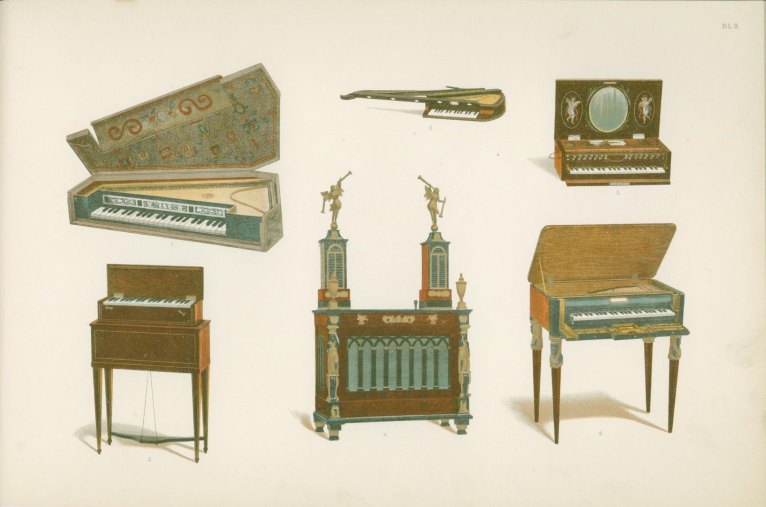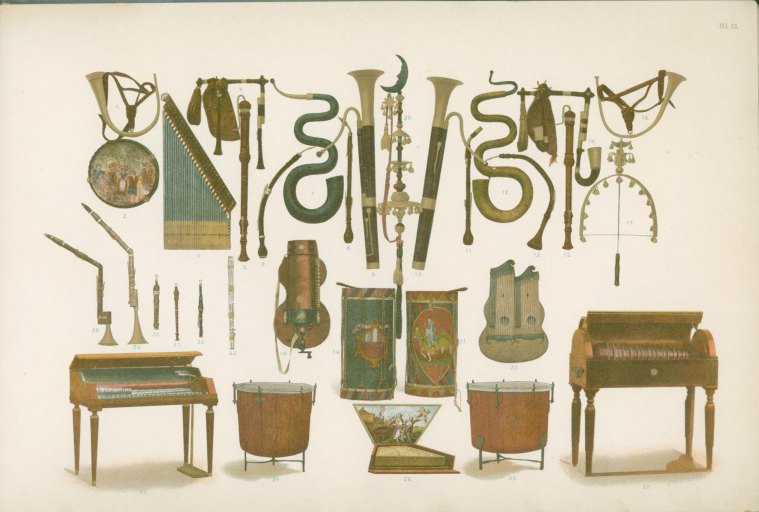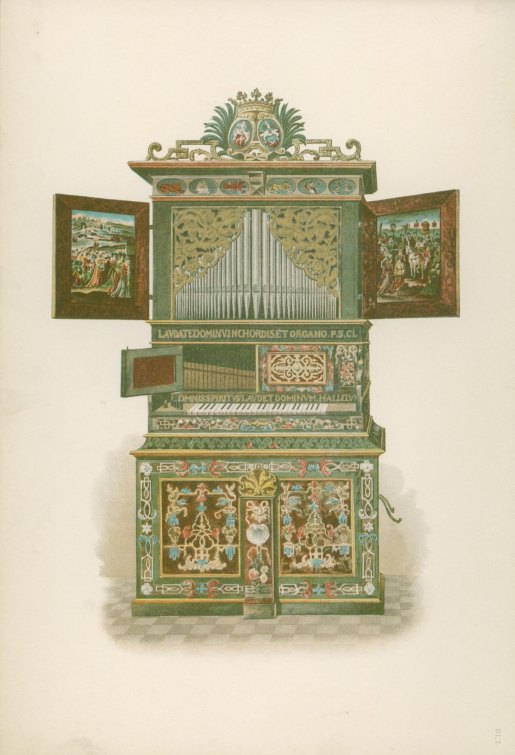 De Wit, Paul (1852-1925)
Perlen aus der Instrumenten-Sammlung von Paul de Wit in Leipzig.
Leipzig, 1892. Oblong quarto. 14 pp. text + 16 chromolithographed plates. Blue-gray pebbled leather boards with decorative string tie at spine (original tassel not present). Ivy-patterned end-papers. Portrait of seventeenth-century musicians laid down inside gilt tooled border at front. Boards somewhat dusty and worn with chips around edges, but internally very clean. A good copy.
A bound collection of beautiful, chromolithographed images of selected seventeenth-century instruments from the collection of author and viol enthusiast Paul de Wit. Descriptions of each image are provided in German, French, and English.
An interesting volume from the emergence of organology as an independent and systematic field of study at the close of the nineteenth century.
Paul de Wit was a Dutch-born viol player who tirelessly promoted the study and performance of early instruments. He published the periodical Zeitschrift für Instrumentenbau, gave viol recitals, and made his substantial instrument collection publicly available in Leipzig.
BKS-16010
$250