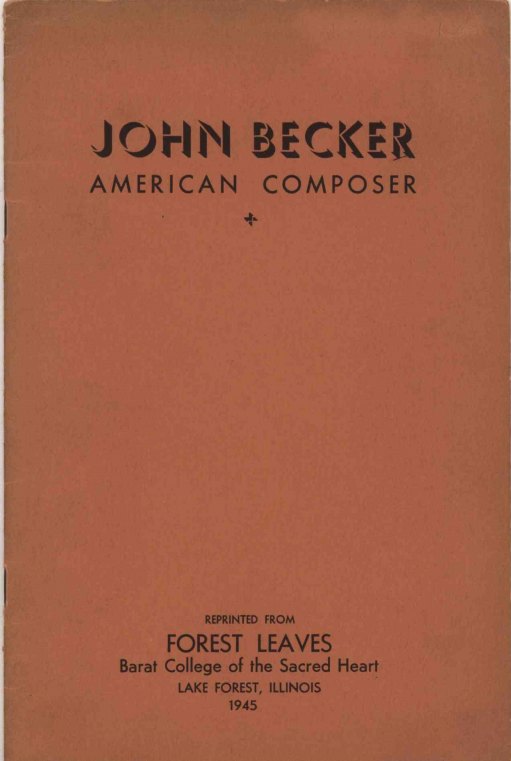 Enlarge Image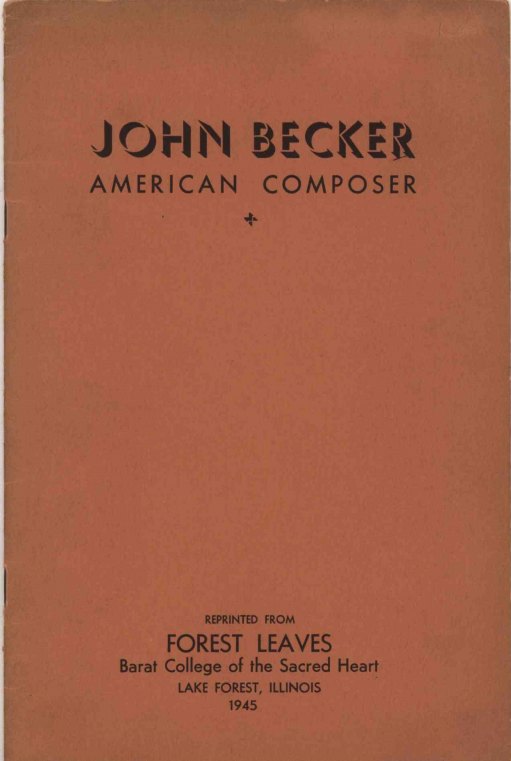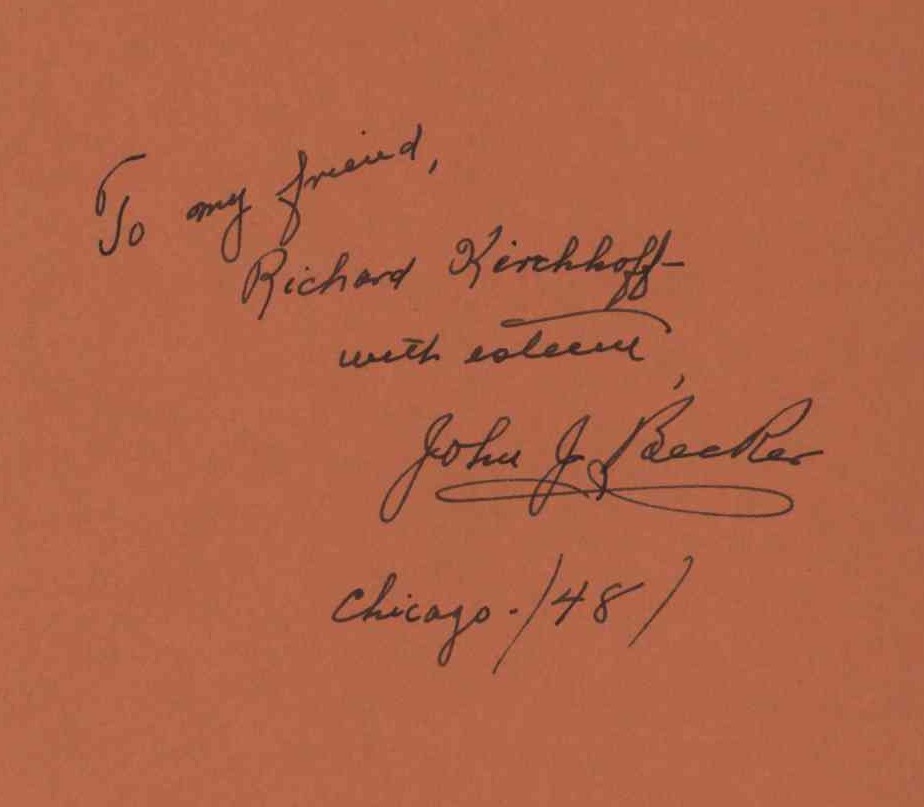 Becker, John J. (1886-1961)
Signed biographical pamphlet
Signed and inscribed by Becker on inside front cover. Forest Leaves, Barat College of the Sacred Heart: Lake Forest, Illinois, 1945. Octavo. 8 pp. Orange wraps. In excellent condition. Wraps just a bit dusty with minor stain at back.
John Becker has signed and inscribed the inside front cover of this little pamphlet on his life and works: To my friend, Richard Kirckhoff - with esteem, John J. Becker. Chicago /48/. The pamphlet includes a brief biography, works list, and an essay by the Becker entitled "A Composer Looks At Aesthetics".
John Becker was a composer and author on music. His successful career also included several appointments in administrative roles at collegiate music departments, most notable among them a ten-year tenure at Notre Dame University. An advocate for modern American music, Becker gave the midwestern premieres of works by Ruggles, Riegger, and Ives, his close personal friend.
BKS-15282
$20