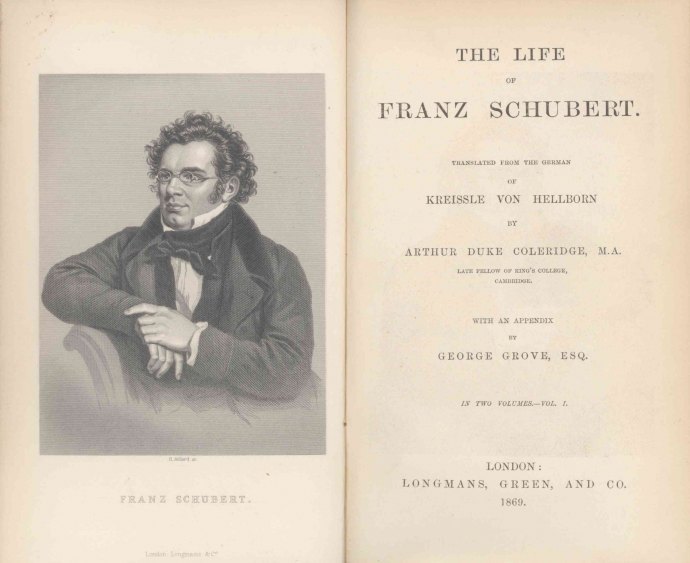 Enlarge Image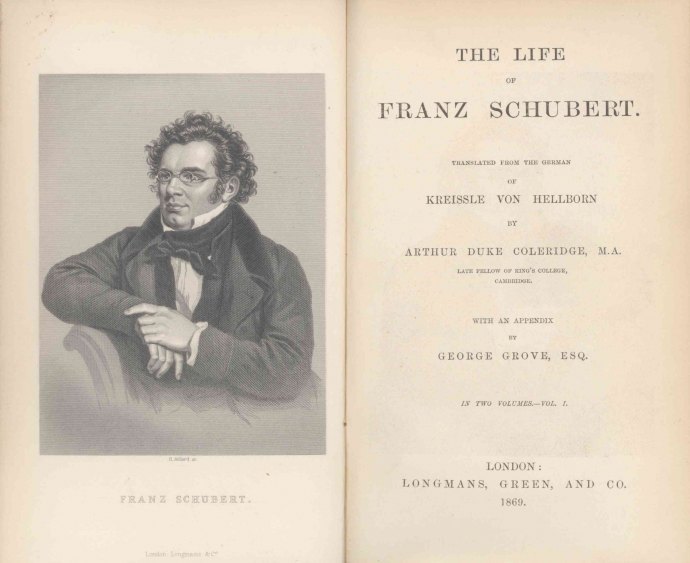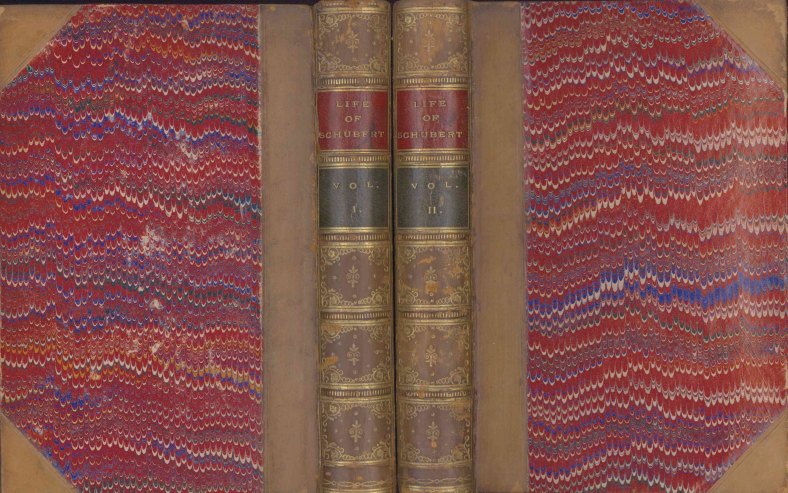 Hellborn, Kreissle von and Arthur Duke Coleridge, translator.
The Life of Franz Schubert. With an Appendix by George Grove. Vols. I & II.
Longmans, Green, and Co.: London, 1869.

first edition

of English translation. Small octavo. 318 pp. + 336 pp. Frontispiece portrait of Schubert. Half-leather bound with marbled boards and edges. Raised bands at spine with gilt title and decoration. In excellent condition. Boards just very slightly rubbed; title label of Vol. I beginning to detach from spine.
A very beautifully bound first-edition English-language set of the first biography of Franz Schubert, translated from the original German with an appendix by the famed music historian George Grove. (The first German edition was published in 1865.)
BKS-15243
$400