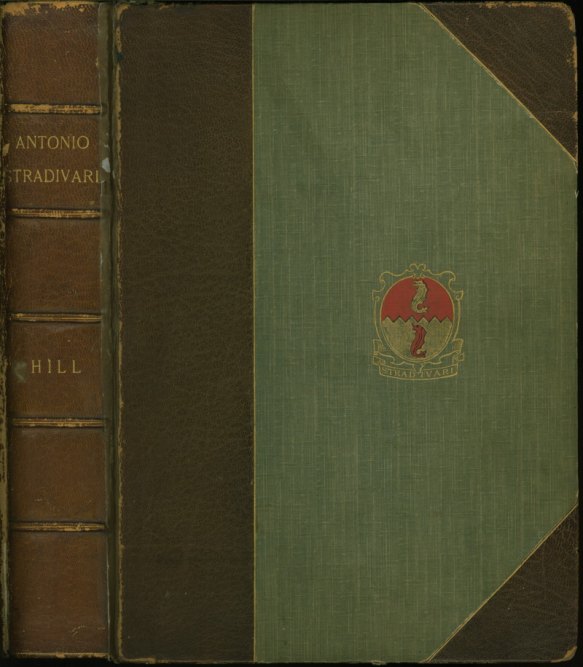 Click Image to Zoom
Enlarge Image
Hill, W. Henry and Arthur F. HILL and Alfred E. HILL
Antonio Stradivarius: His Life and Work (1644-1737), with an Introductory Note by Lady Huggins
William W. Hill & Sons: London, 1902.

first edition

. Quarto. 303 pp. Quarter-vellum, cloth boards. Internally fine but covers rubbed and old leather repair strip to front hinge.
This copy has three other items tipped in at the back: a magazine article entitled What are the Broad Distinguishing marks of a Stradivari Violin?from a Glasgow 1901 exhibition, the Hill book published in 1891 Salbue Stradivari: A History and Critical Description... (all 31 pages including three colored plates) and another magazine article from The Connoisseur entitled Old Violin and Musical Instruments, Violin-collecting by Wallace Sutcliffe.
BKS-14159
$1,350