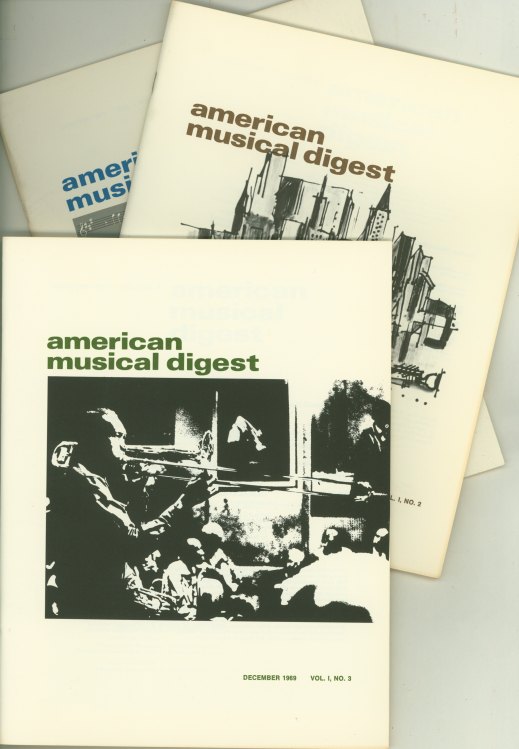 Click Image to Zoom
Enlarge Image
AMERICAN MUSICAL DIGEST
American Musical Digest
American Musical Digest, Inc.: New York, 1969. Complete run and Prospectus (Sept. 1968). Quarto. Seven issues, each 46 pp. plus cover. Many illustrations, mostly black and white. As new.
The American Musical Digest was a highly successful but short-lived magazine created by the Music Critics Association in contract to the National Endowment for the Arts. Non-profit and with no advertisements, it reprinted reviews and articles about American composers and performers ("American" meant "of the Western hemisphere"). With the advent of the Nixon presidency in 1970, government funding was precipitously withdrawn and the magazine closed.
The government burned all copies of the American Musical Digest at the time of its closing, so those remaining were the personal copies of the editor; hence, they are now scarce.
BKS-13997
$200