Enlarge Image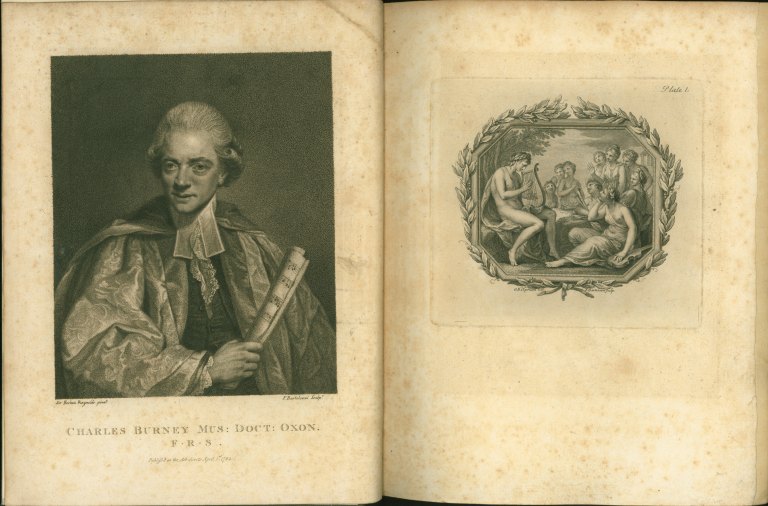 Burney, Charles (1726-1814)
A General History of Music, from the Earliest Ages to the Present Period.
Printed for the Author: London, 1789. Second edition of Vol. I (1789);

first edition

s of Vols. II-IV (1782, 1789, 1789). Large quarto. Portrait of Burney (after the Reynolds painting) in the first volume, engraved plates throughout including several foldouts and musical examples. Attractive new brown linen binding with leather labels. Overall crisp, fine copies; a couple of plates with light foxing.
A very nice copy of Burney's influential history which spans ancient Greece, Rome and Egypt, through to the operas of the late eighteenth century. Burney, an eminent music historian, composer and organist, was certainly the foremost writer on music in England and had enormous influence.
BKS-13556
$1,200