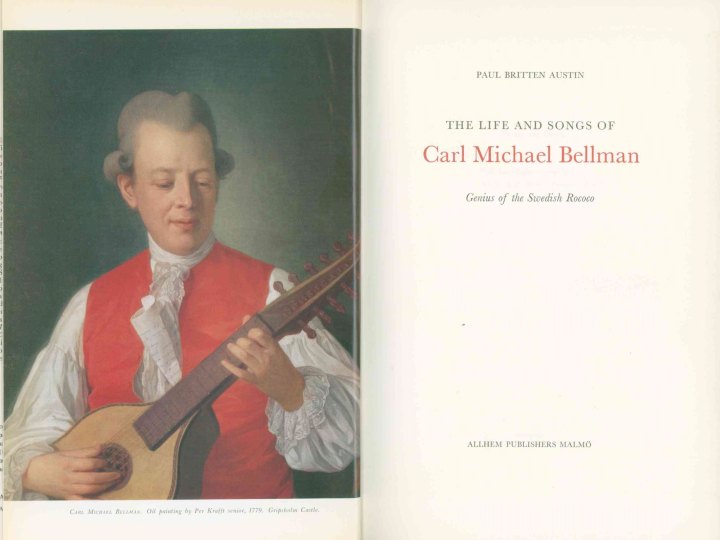 Enlarge Image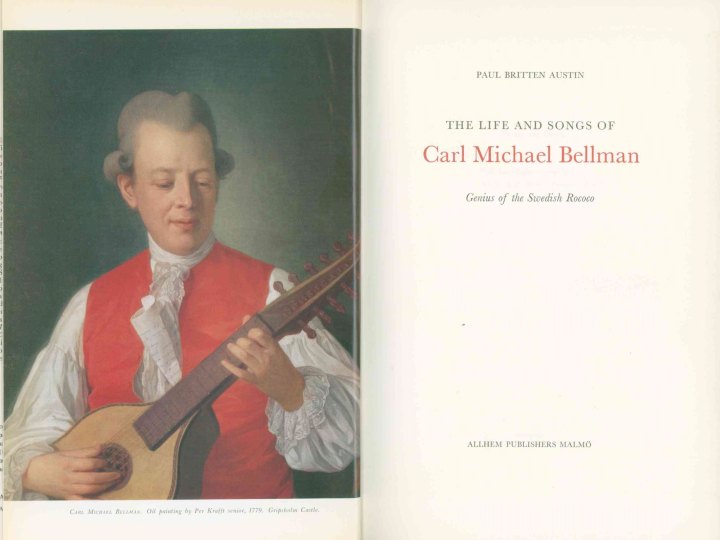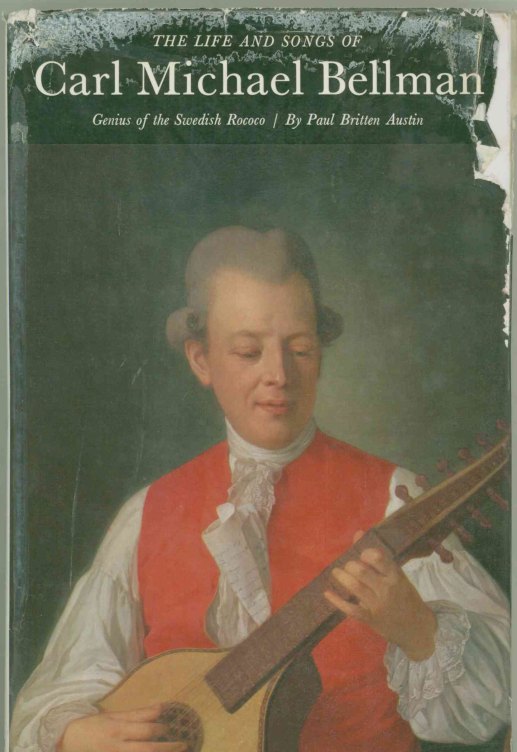 BELLMAN BIOGRAPHY
Austin, Paul Britten
The Life and Songs of Carl Michael Bellman: Genius of the Swedish Rococo.
Allhem Publishers: Malmö, 1967. Quarto. 175 pp. With folding plate map of Stockholm at back. Ivory boards with original D/J. Book is pristine; D/J in poor condition.
The first English biography of the eighteenth-century songwriter Carl Michael Bellman, who has been called the supreme exponent of Swedish poetry and guitar song and the last great troubadour.
BKS-13417
$50