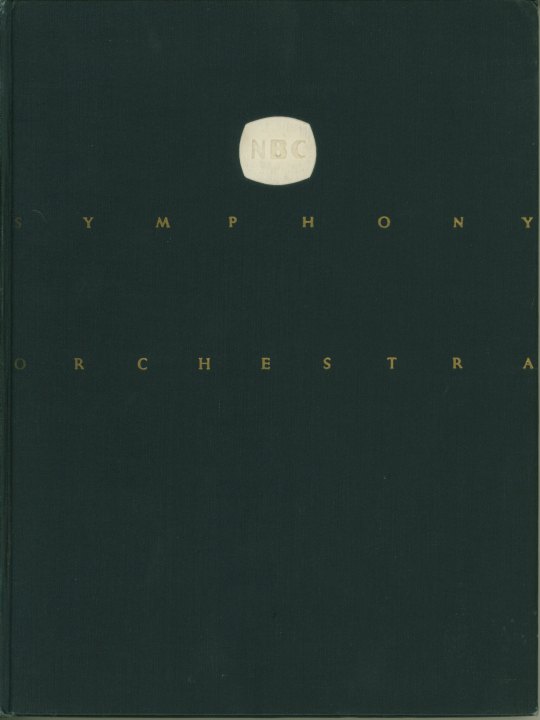 Click Image to Zoom
Enlarge Image
NBC SYMPHONY ORCHESTRA HISTORY
The NBC Symphony Orchestra
National Broadcasting Company: New York, 1938.

first edition

. Quarto. 120 pp. Dark blue buckram. Very good condition.
A history of the NBC Symphony Orchestra with an introduction by Hendrik Willem van Loon, the "History of the Orchestra and Biographies of Conductors" by Walter E. Koons, "Biographies of Personnel" by Philip Kerby, charcoal portraits by Bettina Steinke, and candid photographs by William Haussler and Sydney Desfor.
The NBC Symphony Orchestra was a radio orchestra established by David Sarnoff, the president of the Radio Corporation of America, especially for the celebrated conductor Arturo Toscanini. The orchestra performed weekly radio concert broadcasts with Toscanini and other conductors from 1937 until its disbandment in 1954. It also served as the house orchestra for the NBC network. A new ensemble, independent of the network, called the "'Symphony of the Air'" followed. It was made up of former members of the NBC Symphony Orchestra and performed from 1954 to 1963, notably under Leopold Stokowski.
BKS-13413
$40