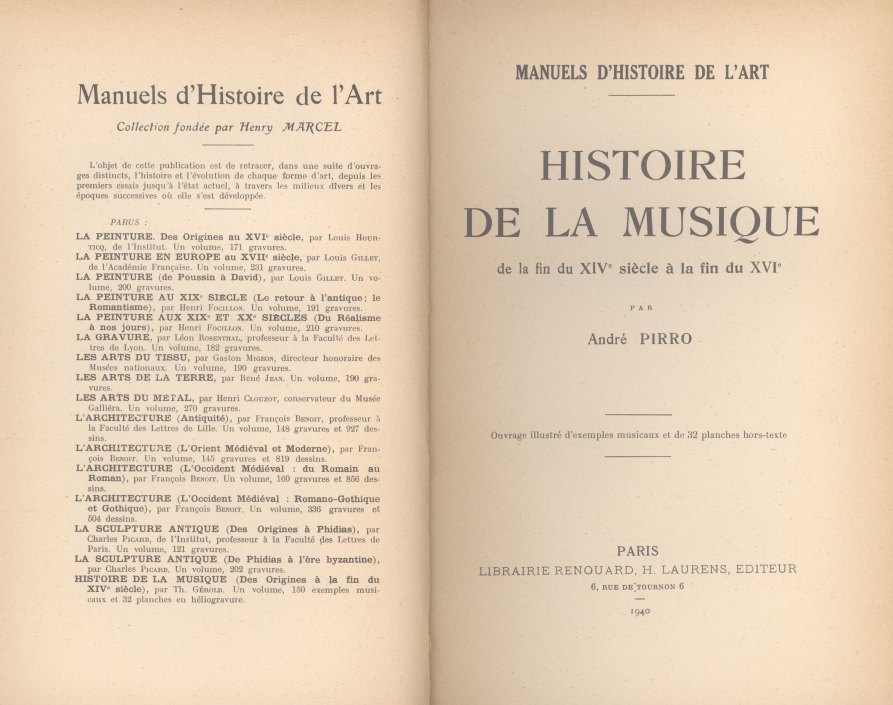 Click Image to Zoom
Enlarge Image
Pirro, André (1869-1943)
Manuels D'Histoire De L'Art. Histoire De La Musique De La Fin Du XIVe Siècle à La Fin Du XVIe.
H. Laurens, Ed. Librairie Renouard: Paris, 1940. Small quarto. 371 pp. Including 32 black and white plates reproducing early engravings. Orange buckram boards with gilt title at spine. In excellent condition.
André Pirro was a French keyboardist and musicologist who studied with César Franck. He published several books on J. S. Bach, but is perhaps best remembered today for his efforts in reprinting early organ music.
BKS-13387
$20