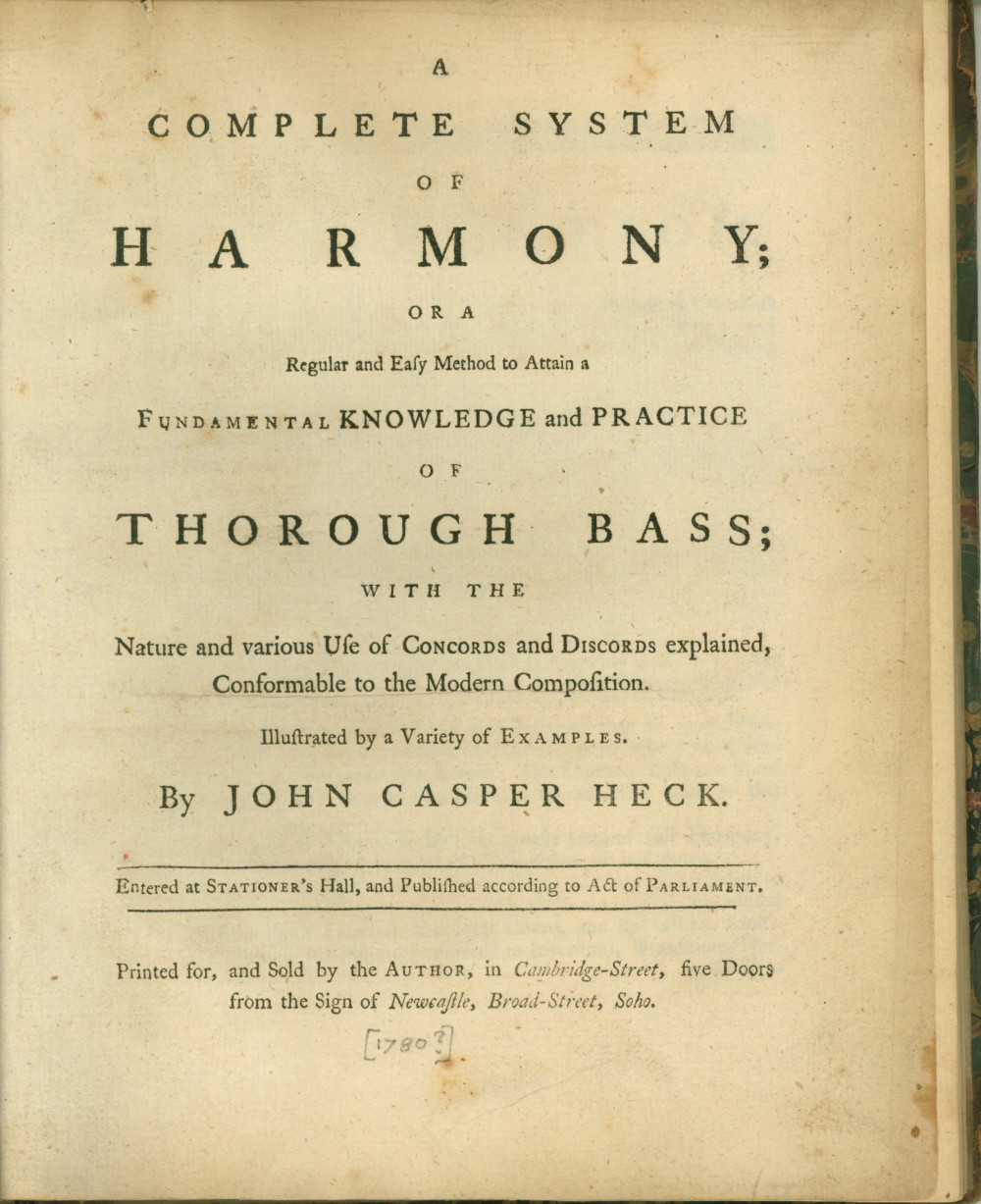 Enlarge Image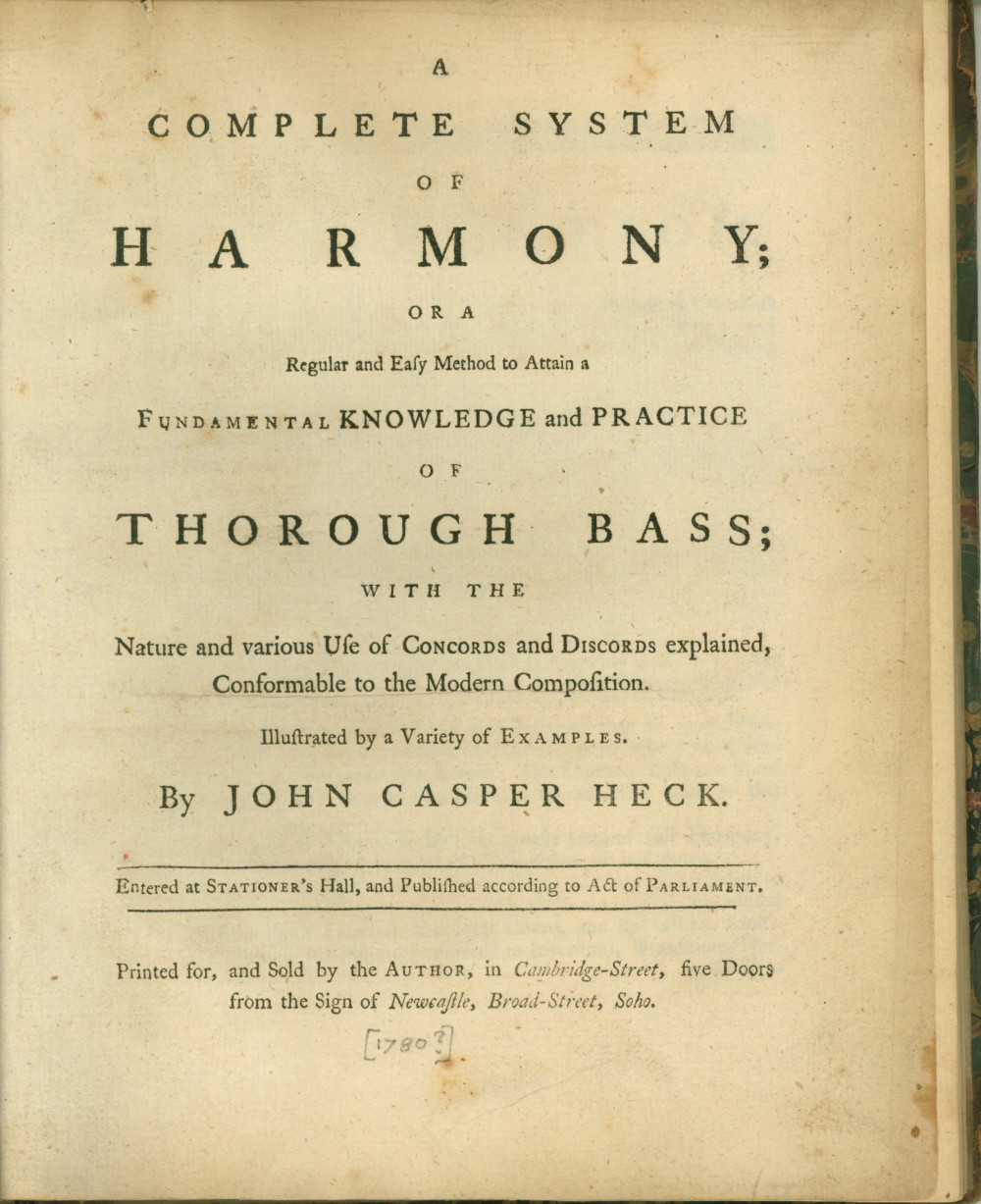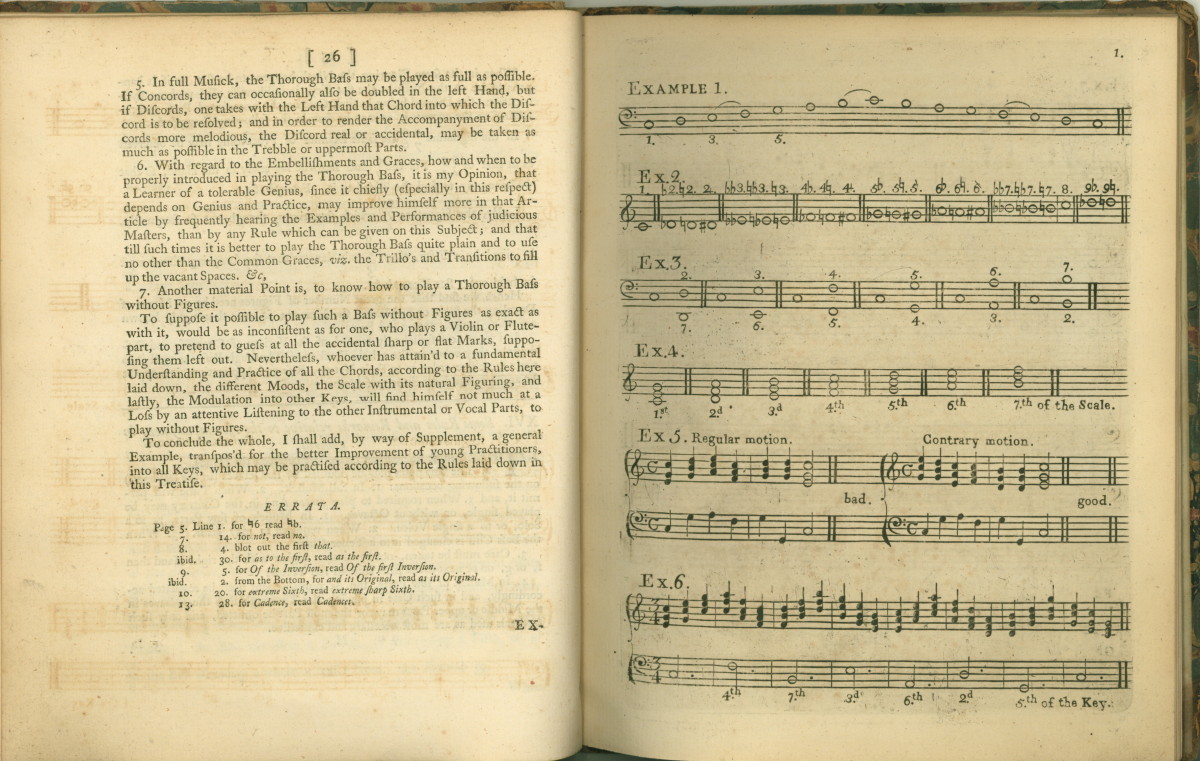 Heck, John Casper
A Complete System Of Harmony Or A Regular And Easy Method To Attain A Fundamental Knowledge And Practice Of Thorough Bass; With The Nature And Various Use Of Concords And Discords Explained, Conformable To The Modern Composition. Illustrated By A Variety Of Examples. Entered At Stationer's Hall, And Published According To Act Of Parliament. Printed For, And Sold By The Author, In Cambridge-Street, Five Doors From The Sign Of Newcastle, Broad-Street, Soho.
Self-published: London, [1762/1768]. Small Quarto. 46 pp. (26 pp. text + 20 pp. musical examples). Period marbled boards with vellum spine with gold tooling and leather label. Some foxing on a few pages and some transfers, but overall a very attractive copy.
A scarce work of the English music theorist who is known for bringing to his work a knowledge of German music and musical theory.
BKS-12661
$225