Enlarge Image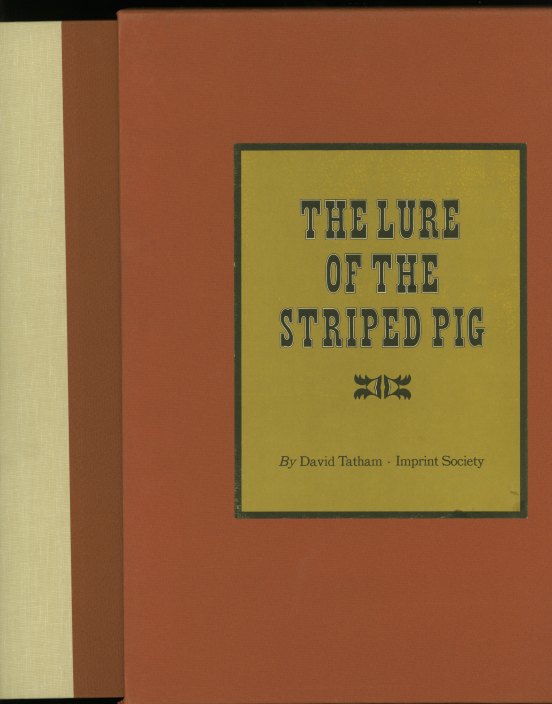 Tatham, David
The Lure Of The Striped Pig: The Illustration Of Popular Music In America 1820-1870.
Imprint Society: Barre, MA, 1973. Limited Edition of 1950. Folio. 157 pp. 60 fine full-page b/w illustrations of sheet music covers, a few in color. Beige linen spine with rust colored orange boards and matching slipcase. As new.
A superb beautifully produced book - a "must-have" for anyone interested in the history of American sheet music. The illustrations include several by some of the most important illtrators of the time, including David Claypoole Johnston and Winslow Homer.
BKS-10783
$100