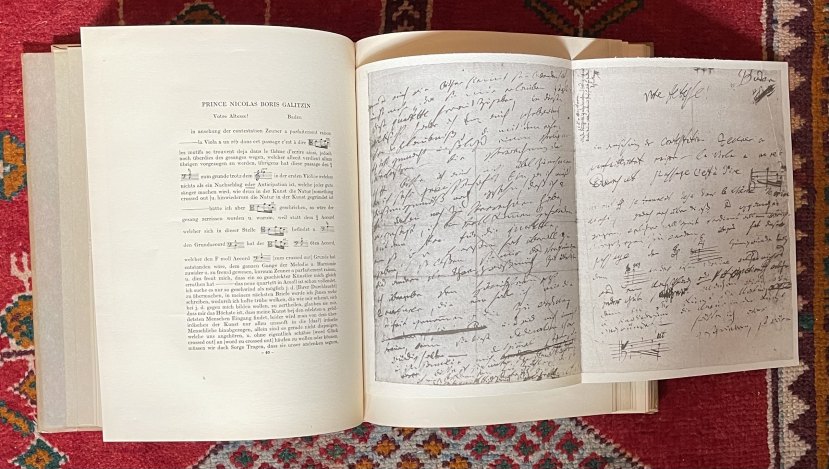 Click Image to Zoom
Enlarge Image
Sonneck, Oscar George Theodore
Beethoven Letters In America.
The Beethoven Association: New York, 1927. 213 pp. Beige buckram. In "as new" condition.
This handsomely-produced volume has 36 tipped-in facsimiles of Beethoven letters from American collections, reproduced in facsimile, many a fold-outs, with transcriptions, translations and extensive commentary by the noted author who at the time was the Chief of the Music Division of The Library of Congress. It was published as a centennial commemoration of Beethoven's death (March 26, 1827).
BKS-07420
$375