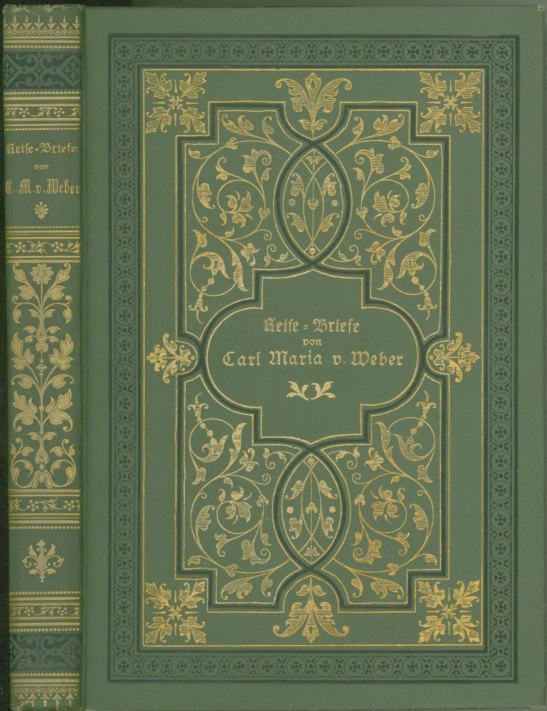 Enlarge Image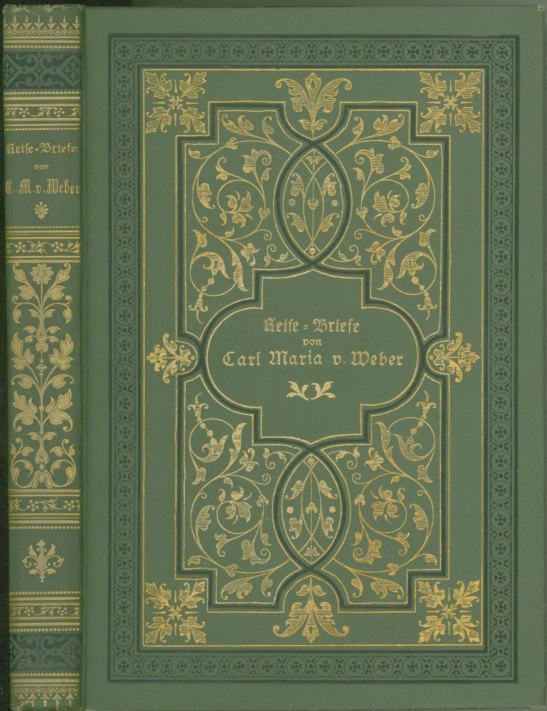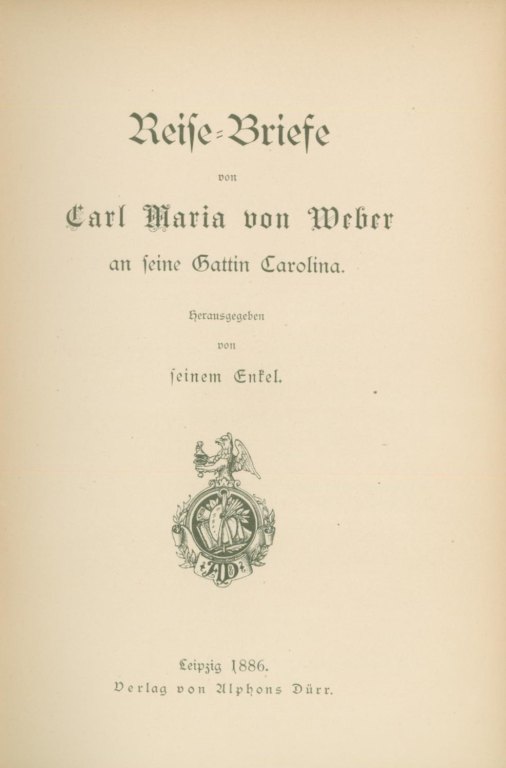 Weber, Carl Maria von (1786-1826)
Reise-Briefe von Carl Maria von Weber an seine Gattin Carolina.
Edited by seinem Engel. Alphons Dürr: Leipzig, 1886.

first edition

. Small octavo. vii pp. + 224 pp. Printed in Fraktur. Olive green buckram boards with gilt embossing. Spine with gilt embellishment. Decorative end-papers and red edges. In excellent condition. First free end-paper detached. Inscription to former owner on half-title page, dated 1891.
A charming and beautifully bound little volume of Weber's travel letters to his wife. Many modern reprints and online versions exist but the first edition is quite scarce.
BKS-04523
$125