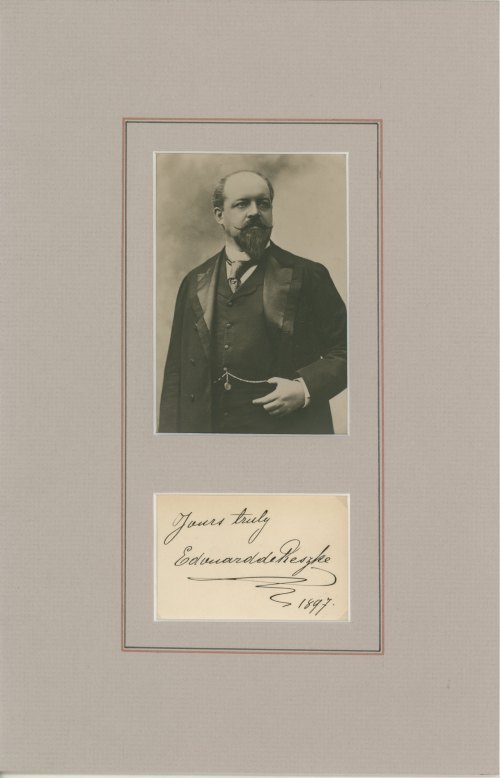 Click Image to Zoom
Enlarge Image
De Reszke, Edouard (1853-1917)
ensemble with signature & photo
Total measurement of 12.50" h x 8.25" w. Very good condition.
Full signature with greeting, dated 1897 and matted with a period postcard of Edouard de Reszke in contemporary dress.
The Polish-born bass Edouard de Reszke was one of the most admired and successful singers of his time and one of the most compelling basses in operatic history. Giuseppe Verdi selected him, at the age of 24, to sing the role of Ramfis in the Paris premiere of Aida in 1876. He had a prolific and brilliant career in Paris and at Covent Garden and the Metropolitan Opera, often performing together with his older brother, tenor Jean de Reszke, the most popular tenor internationally of the pre-Caruso era.
SIG-09067
$150