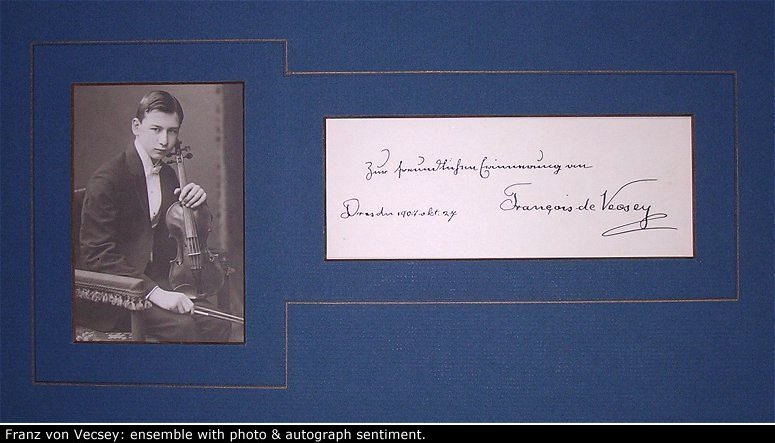 Click Image to Zoom
Enlarge Image
Vecsey, F. Von (1893-1935)
Ensemble with Autograph Sentiment
signed boldly in black ink "François de Vecsey". October 27, 1904. Total mat size: 10" h x 16" w. Fine condition.
Signature elegantly matted in blue with gold trim with an original postcard photograph of a young Vecsey holding a violin.
This dates one year after the Hungarian violinist von Vecsey toured as a wunderkind at the age of 10. It is interesting that he has signed his name in French.
SIG-08049
$200