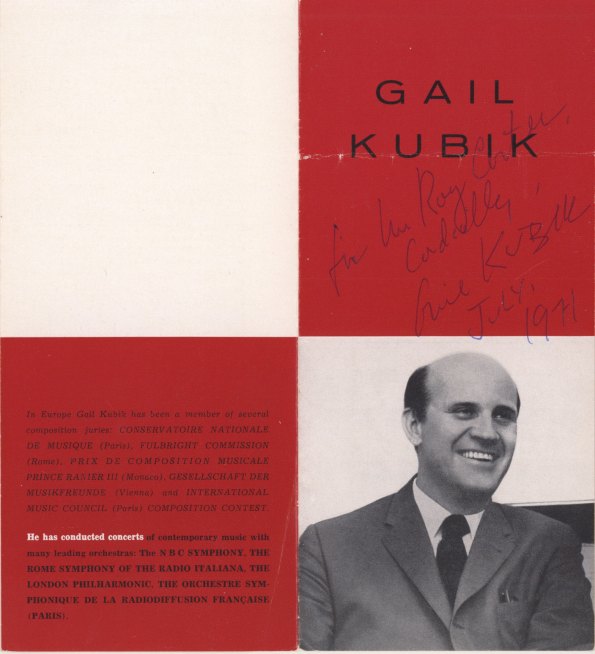 Click Image to Zoom
Enlarge Image
Kubik, Gail (1914-1984)
Photograph Signed
"Gail Kubik". To "Mr. Roy Corter". July 1971. BMI Brochure. Very good; crease through upper portion of inscription.
The noted American composer signs and inscribes the front page of a brochure that outlines his accomplishments and bears his image.
The pamphlet offers a list of Kubik's film scores, a list of the institutions at which he has lectured both at home and abroad, and a list of various awards he has won, including the 1952 Pulitzer Prize for his Symphony Concertante.
SIG-01934
$40