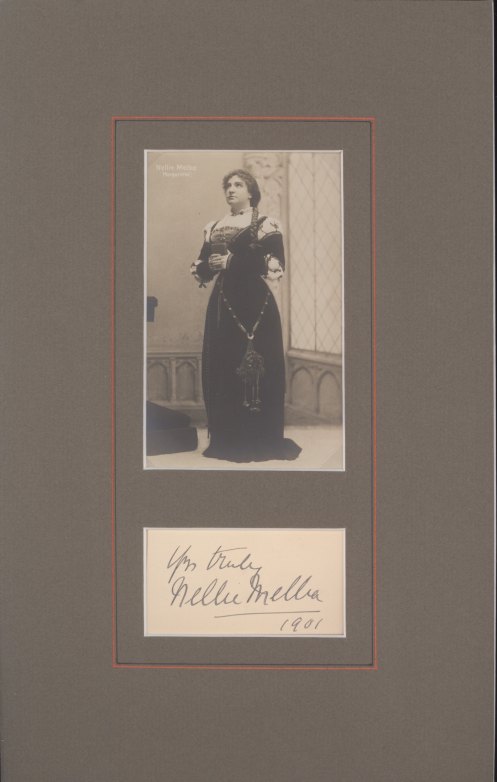 Click Image to Zoom
Enlarge Image
Melba, Nellie (1861-1931)
Ensemble with Signature and Photograph as Marguerite
1901. Total measurement of 13 h" x 8.25 w". Very good condition.
A bold signature - "Yours truly, Nellie Melba" / 1901" - matted with a period postcard photograph of the famous image of Melba in one of her greatest roles, the pious Marguerite in Gounod's Faust.
The Australian-born Nellie Melba was a superstar in London at Covent Garden by the time she arrived at the Metropolitan Opera in 1893. As in London, she surmounted initial indifference to become beloved in New York, where she frequently partnered with her friend Jean de Reszke at the Met. Marguerite in Faust was the most popular role (she studied it with Gounod) in her small but impressive repertoire. One of opera's first larger-than-life divas of the 20th century, Melba enjoyed an enduring fame ("pêche Melba" and "Melba toast").
SIG-00725
$300