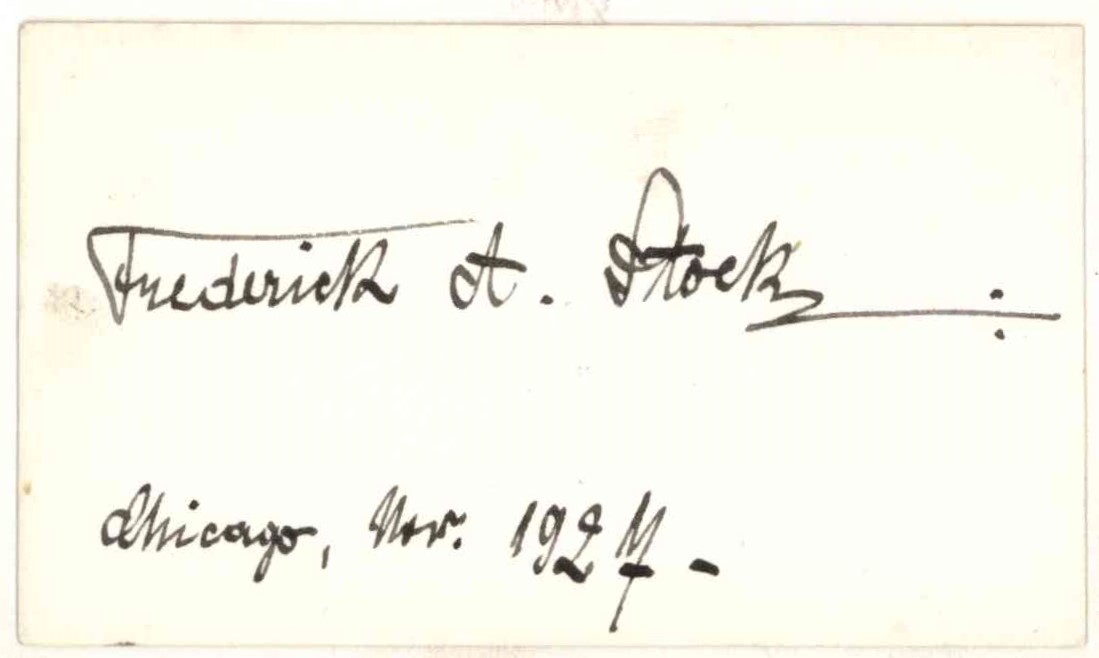 Enlarge Image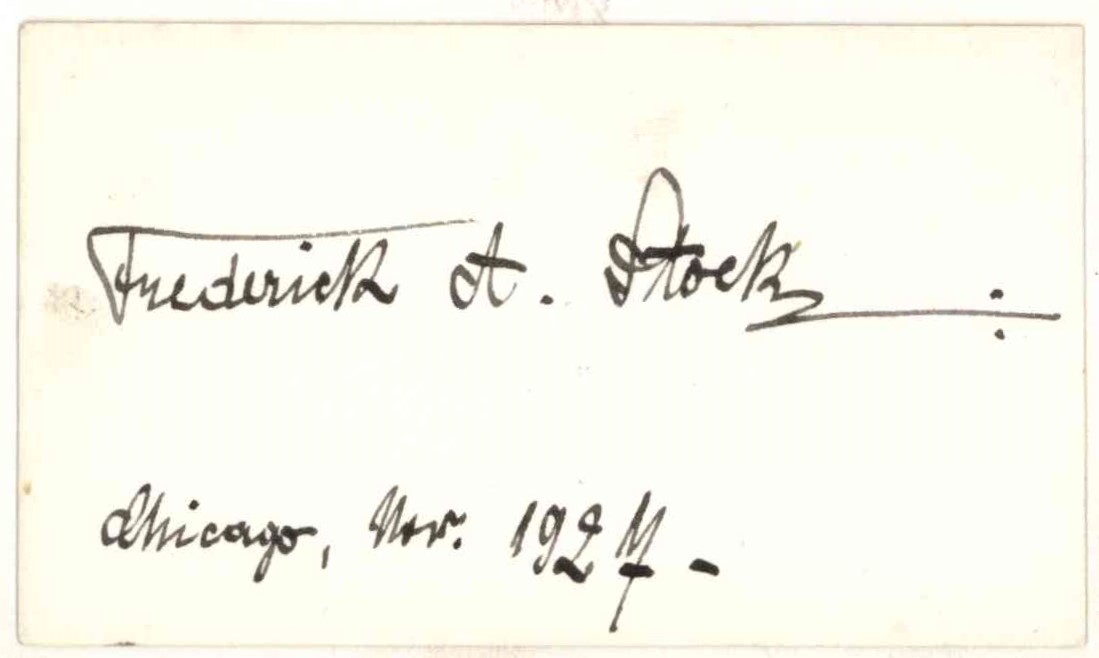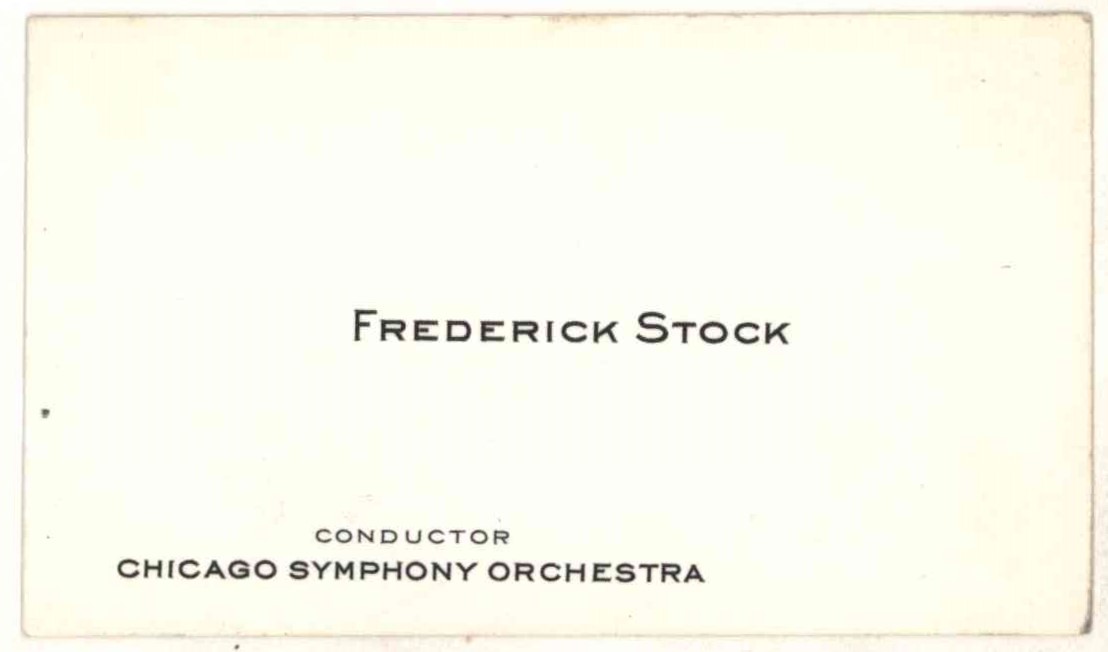 Stock, Frederick (1872-1942)
Carte de Visite Signed
"Frederick A. Stock" on verso. Chicago, November, 1927. In excellent condition. Very light original smudge near "F" of signature.
Theodore Thomas recruited the German-born Frederick Stock to join the violin section of fledging Chicago Symphony Orchestra in 1895, but Thomas soon realized that Stock was an even better conductor than he was a violinist and appointed the young musician assistant conductor in 1899. Stock would eventually succeed Thomas a music director upon the elder's death in 1905.
Stock's thirty-seven-year tenure as conductor of the Chicago Symphony Orchestra was enormously successful. He stood at the podium for the ensemble's first recordings, commissioned works from leading composers of the day, including Stravinsky and Kodaly, and championed relatively new works by Mahler, Strauss, and others.
CDV-15278
$75