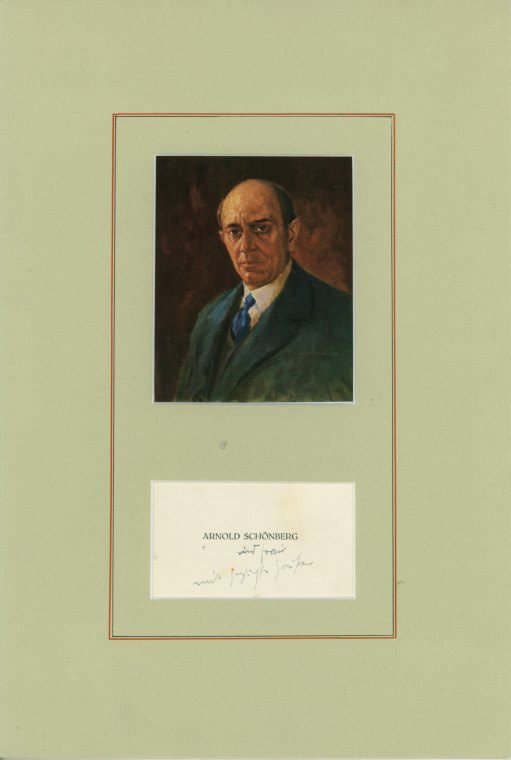 Enlarge Image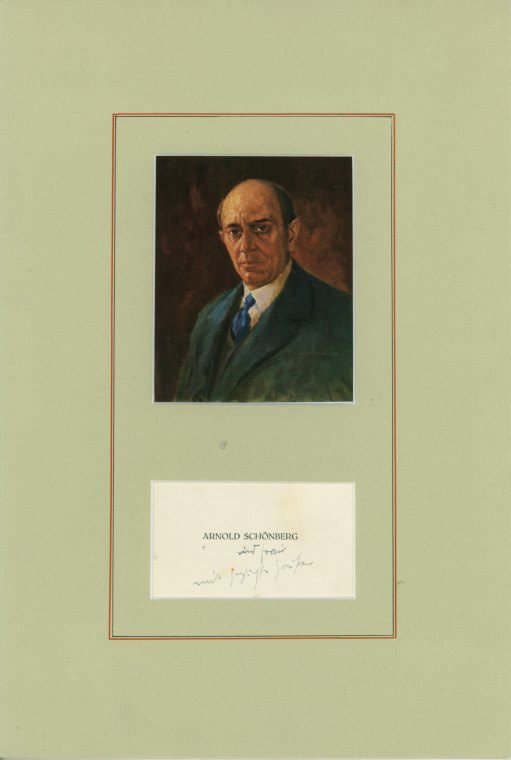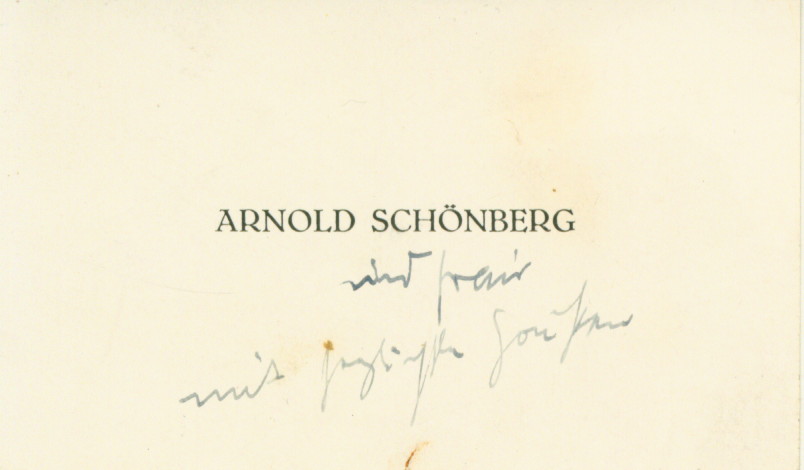 Schoenberg, Arnold (1874-1951)
Signature And Portrait.
Total size in mat: c. 14.25" h x 9.50" w; size of card: 2.25" h x 4" w. 1 pp. Very good with light toning and soiling.
Nicely presented in a custom mat with a portrait of Schoenberg: a personal calling card with Schoenberg's name bearing an unsigned note and offering best wishes from himself and his wife.
CDV-12558
$500