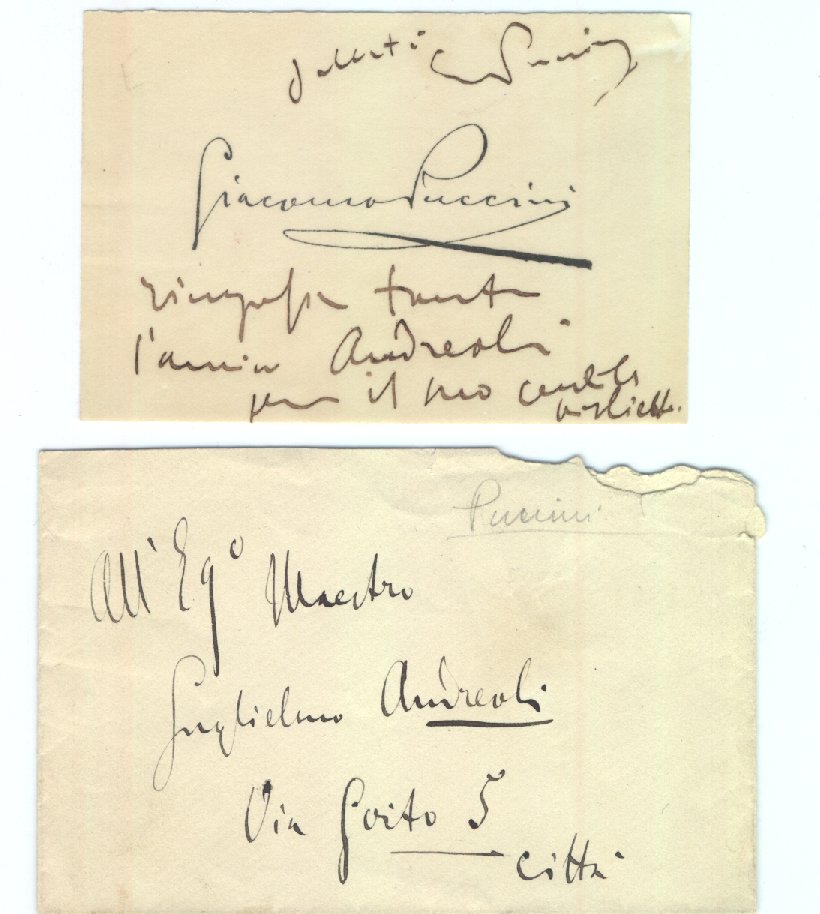 Click Image to Zoom
Enlarge Image
Puccini, Giacomo (1858-1924)
Carte de Visite Signed
"G Puccini". To Maestro Guglielmo Andreoli. n/d. With envelope. In excellent condition.
Puccini has penned a note of thanks on the front of his understated calling card, offering his best wishes to fellow Italian musician Guglielmo Andreoli.
Guglielmo Andreoli (1862-1932) was a musician of many talents: he taught harmony, counterpoint, and piano at the Milan Conservatory, he composed in a variety of genres, he produced Italian editions of works by Beethoven, Mendelssohn, Weber, and Chopin, among others, and he co-authored a textbook on harmony. His eminent musical family also included his elder brother, another pianist named Guglielmo, with whom he is sometimes confused.
CDV-10297
$950