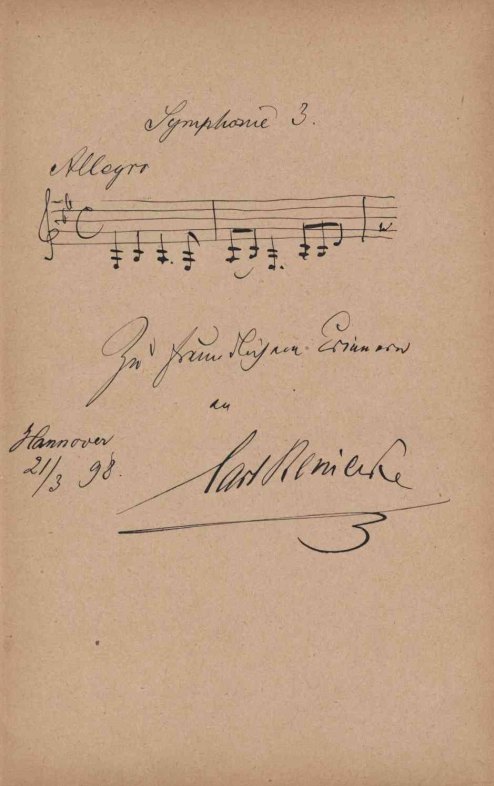 Click Image to Zoom
Enlarge Image
Reinecke, Carl (1824-1910)
Autograph Musical Quotation Signed
"Carl Reinecke". Hannover, March 21, 1898. 7.5" h x 5" w. In excellent condition.
The German composer, conductor, and pianist pens the first two bars of his Symphony No. 3, signing and dating beneath the quotation in black ink.
Reinecke's Symphony No. 3 premiered in 1895, the same year that saw the end of his three-decade long tenure as director of the Gewandhaus Orchestra concerts in Leipzig. He became a prolific composer in his retirement from his various conducting and teaching posts, writing more than three hundred works throughout his final two decades. Reinecke was regarded as one of the most influential and versatile musicians of the period as well as an important teacher, his students including Grieg, Sullivan, Bruch and Sinding.
AMQ-15493
$350