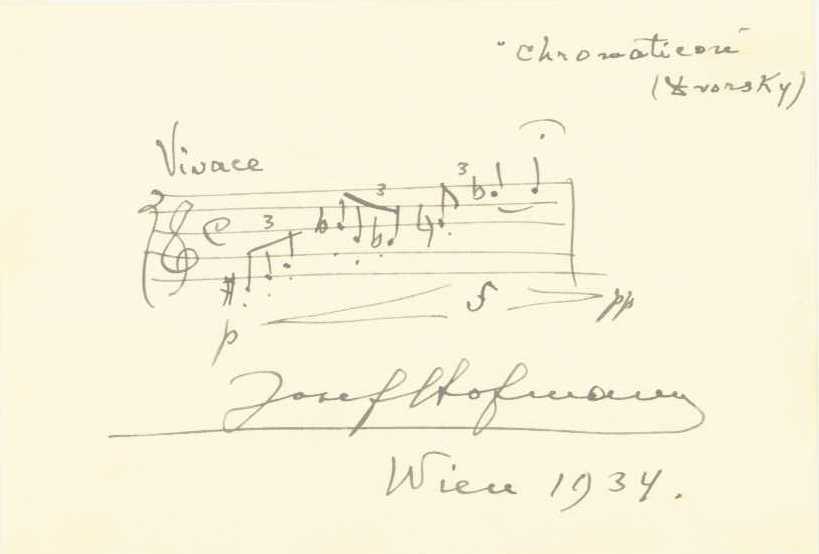 Click Image to Zoom
Enlarge Image
Hofmann, Josef (1876-1957)
Autograph Musical Quotation Signed
"JosefHofmann". Vienna, 1934. One side of a small card. Excellent condition.
Polish-American pianist Josef Hofmann offers one bar of a chromatic triplet passage in common time and titles it "Chromaticon" (Dvorsky), a reference to Soviet music theorist Boleslav Yavorsky, who in 1911 was among the first musicians to codify and discuss the octatonic scale.
Between 1910 and 1930, Josef Hofmann was widely considered the greatest interpreter of the Romantic piano repertory. He was the dedicatee of Rachmaninoff's Third Piano Concerto, though he never played it (complaining of too many notes) and in 1887 he became the first professional musician to ever be recorded (by Edison himself, no less!).
AMQ-14533
$375