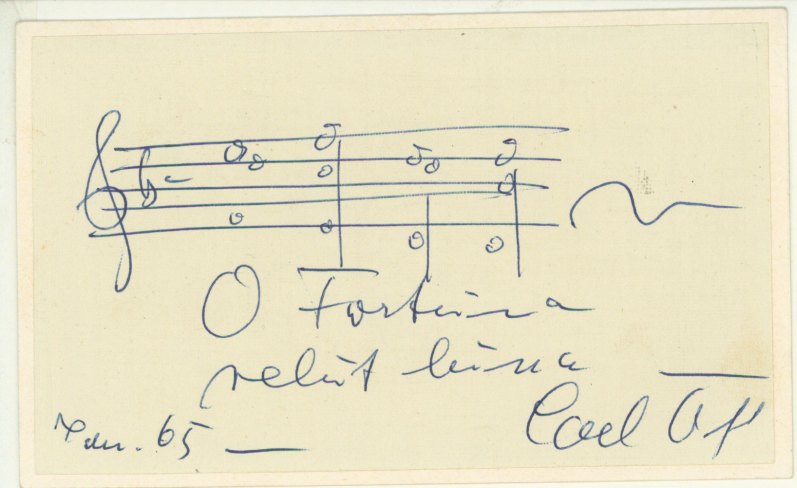 Click Image to Zoom
Enlarge Image
Orff, Carl (1895-1982)
Autograph Musical Quotation Signed
"Carl Orff". "Jan. 65". Excellent; quotation has been laid down on a postcard.
The incipit of Orff's celebrated Carmina Burana.
This immensely popular cantata was Carl Orff's first major work. It realized his goal of creating a "total theater," or piece in which music, words, and movement produce an overwhelming effect for the audience. The influence of Italian Baroque opera, which he studied extensively, is evident throughout. It is easily Orff's most beloved composition.
AMQ-12756
$1,000