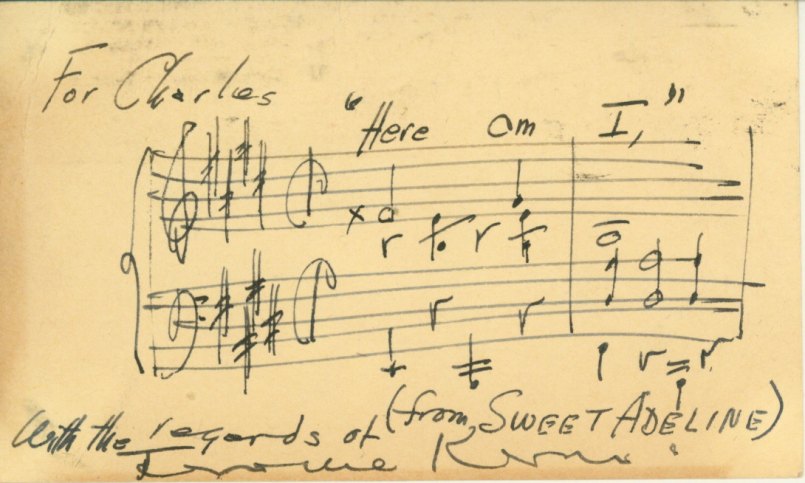 Click Image to Zoom
Enlarge Image
Kern, Jerome D. (1885-1945)
Autograph Musical Quotation Signed
"Jerome Kern". Postmarked Beverly Hills, CA, October 8, 1945. Overall very good although lightly soiled and toned along left and bottom edges.
"Here Am I" from Sweet Adeline
Written horizontally on the verso of a government-issued postcard, Kern has penned in black ink two bars from the song "Here Am I" from the Broadway musical Sweet Adeline, giving the title and inscribing it For Charles, with the regards of Jerome Kern.
Sweet Adeline, Kern's 1929 collaboration with Oscar Hammerstein II, was about a small-town singer who finds fame on Broadway in the 1890s and featured a role created expressly for Helen Morgan. The musical was an immediate hit, the songs "Here Am I" and "Why Was I Born?" becoming especially popular. Despite the show's huge success, the effects of the stock market crash led to its closure just six months later.
AMQ-12597
$2,000