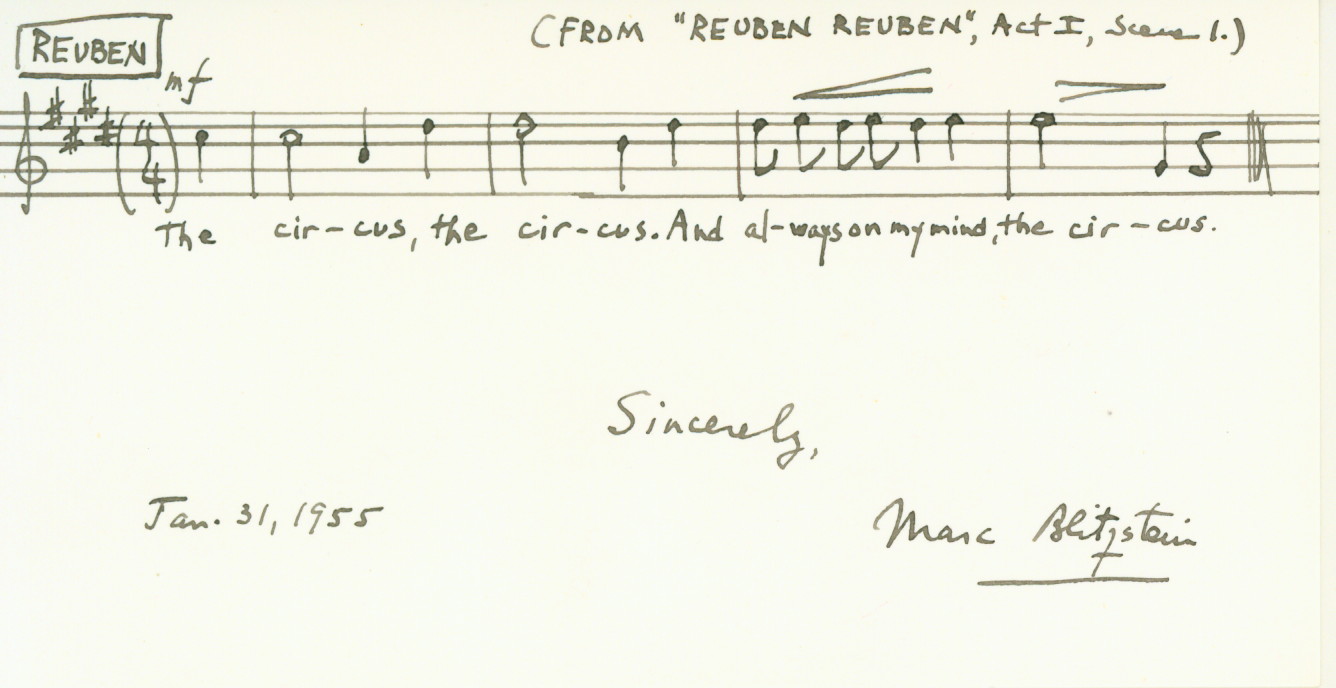 Click Image to Zoom
Enlarge Image
Blitzstein, Marc (1905-1964)
Autograph Musical Quotation Signed
"Marc Blitzstein". Jan. 31, 1955. c. 3.5" h x 6.75" w. On cardstock. Excellent.
Four bars of a vocal line from the opening scene of Blitzstein's opera Reuben, Reuben. The American composer has titled the quotation and provides lyrics and expressive markings.
In the two decades following World War II, Blitzstein undertook a number of operatic projects that addressed the social issues of the day. Reuben, Reuben was the second of these endeavors; it tells the Faustian story of a mute veteran who struggles to communicate. Its premiere was a complete failure, but Leonard Bernstein appreciated the work so much that he named his daughter Nina after its heroine.
AMQ-12564
$375