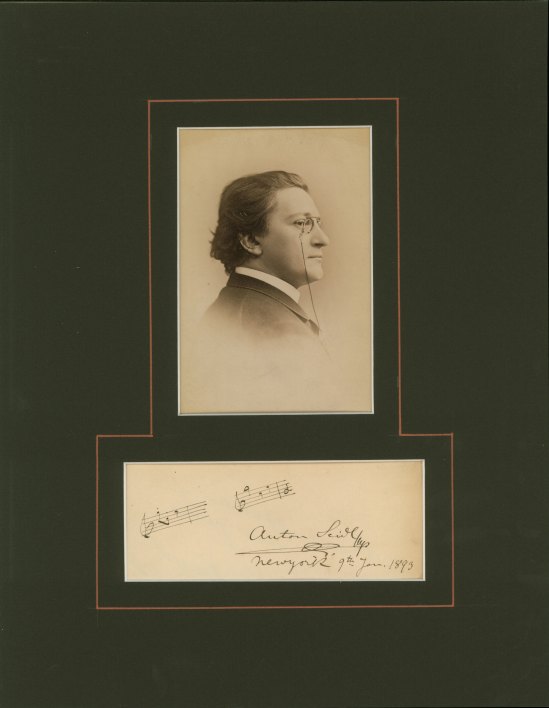 Click Image to Zoom
Enlarge Image
Seidl, Anton (1850-1898)
Ensemble with Cabinet Photo and AMQ from Parsifal Signed
 "Anton Seidl". New York, January 9, 1893. Matted with a total size of 13.5" h x 10.75" w. Excellent condition.
A stunning image taken by New York photographer Falk of Anton Seidl, one of the pre-eminent interpreters of Wagner's music. The original cabinet photograph is matted with two small quotations from Wagner's Parsifal.
Hungarian-born conductor Anton Seidl became a monumental figure in New York musical life in the late 19th century at a time when repertoire was almost exclusively German. He was principal conductor of the Metropolitan Opera in the 1880s, and from 1891 conductor of the New York Philharmonic until his death at the age of 47 in 1898 when his funeral filled the opera house. He began his career as Richard Wagner's copyist and most trusted assistant, and was instrumental in helping mount the first complete Ring performance at Bayreuth in 1876.
AMQ-11272
$850