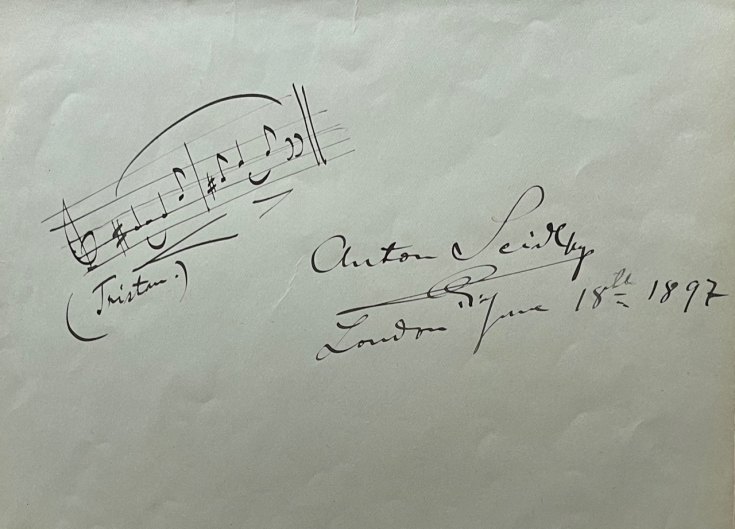 Click Image to Zoom
Enlarge Image
Seidl, Anton (1850-1898)
Autograph Musical Quotation Signed
"Anton Seidl". London, June 18th, 1897. 1 p. In excellent condition.
On a pale blue album leaf, the noted Wagnerian conductor pens the melody that accompanies the "Tristan chord" in the opening bars of Wagner's Tristan und Isolde, signing and dating below the quotation from London.
Anton Seidl began his career as Wagner's amanuensis. He lived with the Wagner family at Wahnfried House for six years, coaching singers in preparation for the premiere of the Ring and assisting Wagner with various aspects of that cycle's staging. After moving to New York in 1885, Seidl claimed that Wagner had appointed him his "New World emissary" and went on to conduct several American Wagnerian premieres at the Metropolitan Opera, among them Tristan und Isolde in 1886.
AMQ-09659
$350