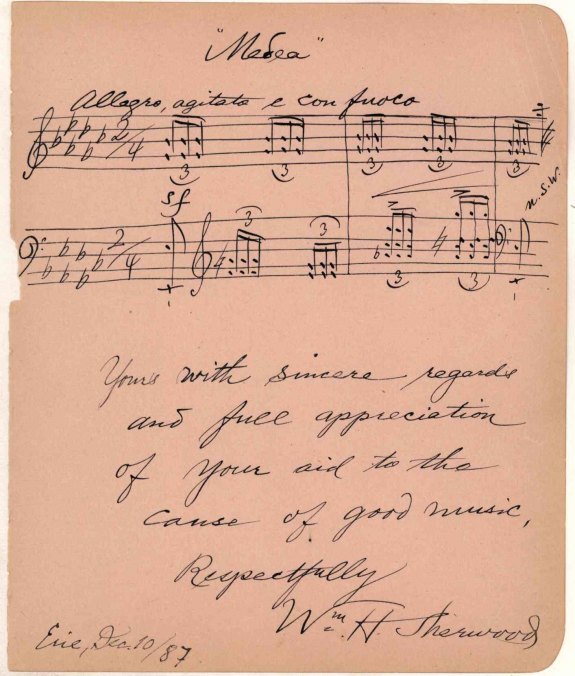 Click Image to Zoom
Enlarge Image
Sherwood, William H. (1854-1911)
Autograph Musical Quotation Signed
"Wm. H. Sherwood". December 10, 1887. Small octavo. In very good condition. Small tear to left margin (affecting a bit of the bass clef) and some creasing to upper-right corner (affecting only one note).
The American pianist offers three bars of a piece entitled Medea with a friendly sentiment, date, and his signature beneath.
William H. Sherwood was among the first internationally renowned American pianists. He made a lasting impression in Berlin with a performance of Beethoven's Fifth Piano Concerto in 1872 and shortly thereafter studied with Franz Liszt, who would also offer to serve as the godfather to Sherwood's daughter. Across his long and successful career Sherwood concertized and taught in several major American cities and founded the Sherwood Music School in Chicago.
AMQ-09340
$125