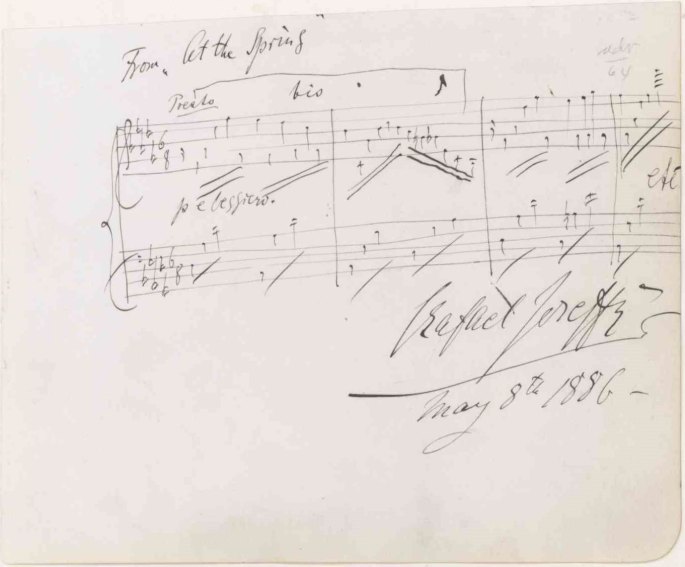 Click Image to Zoom
Enlarge Image
Joseffy, Rafael (1852-1915)
Autograph Musical Quotation Signed
"Rafael Joseffy". May 8, 1886. 5.25" h x 6.75" w. 1 p. Very slight yellowing to right edge, but otherwise fine.
Hungarian pianist Rafael Joseffy pens the first four bars of his own composition At the Spring, signing and dating beneath the staves. The work was published in 1884, two years before this quotation.
After early studies with Liszt and a stunning European debut in Berlin, Rafael Joseffy relocated to America in 1879 and collaborated with some of the country's leading musicians, including Theodore Thomas and Leopold Damrosch. Despite his talent and popularity, Joseffy's performing career was relatively brief, owing to his modest character and distaste for itinerant touring life. He eventually settled in North Tarrytown, just above New York City, and spent his final years producing valuable editions of Chopin and Liszt for G. Schirmer.
AMQ-08271
$275