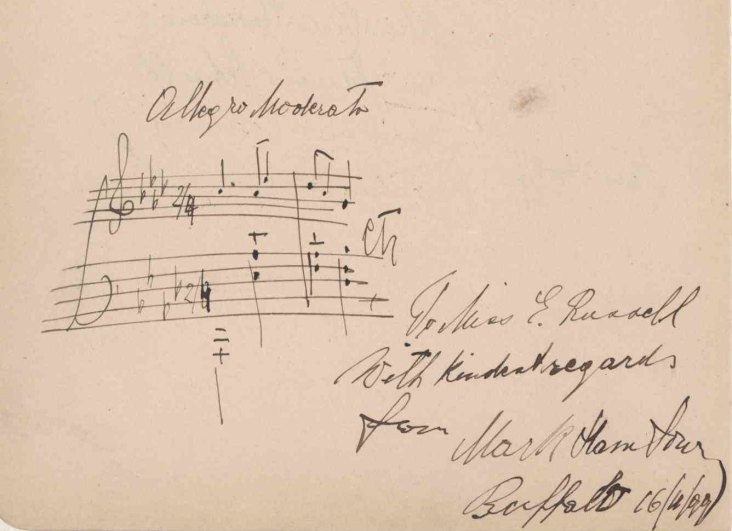 Enlarge Image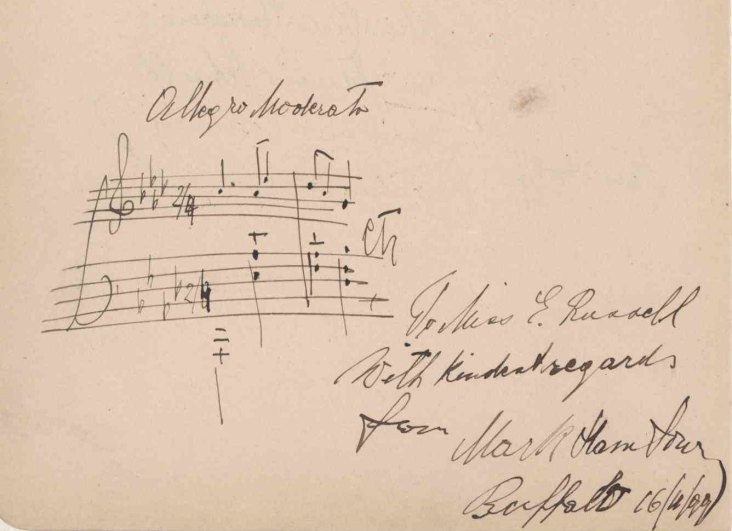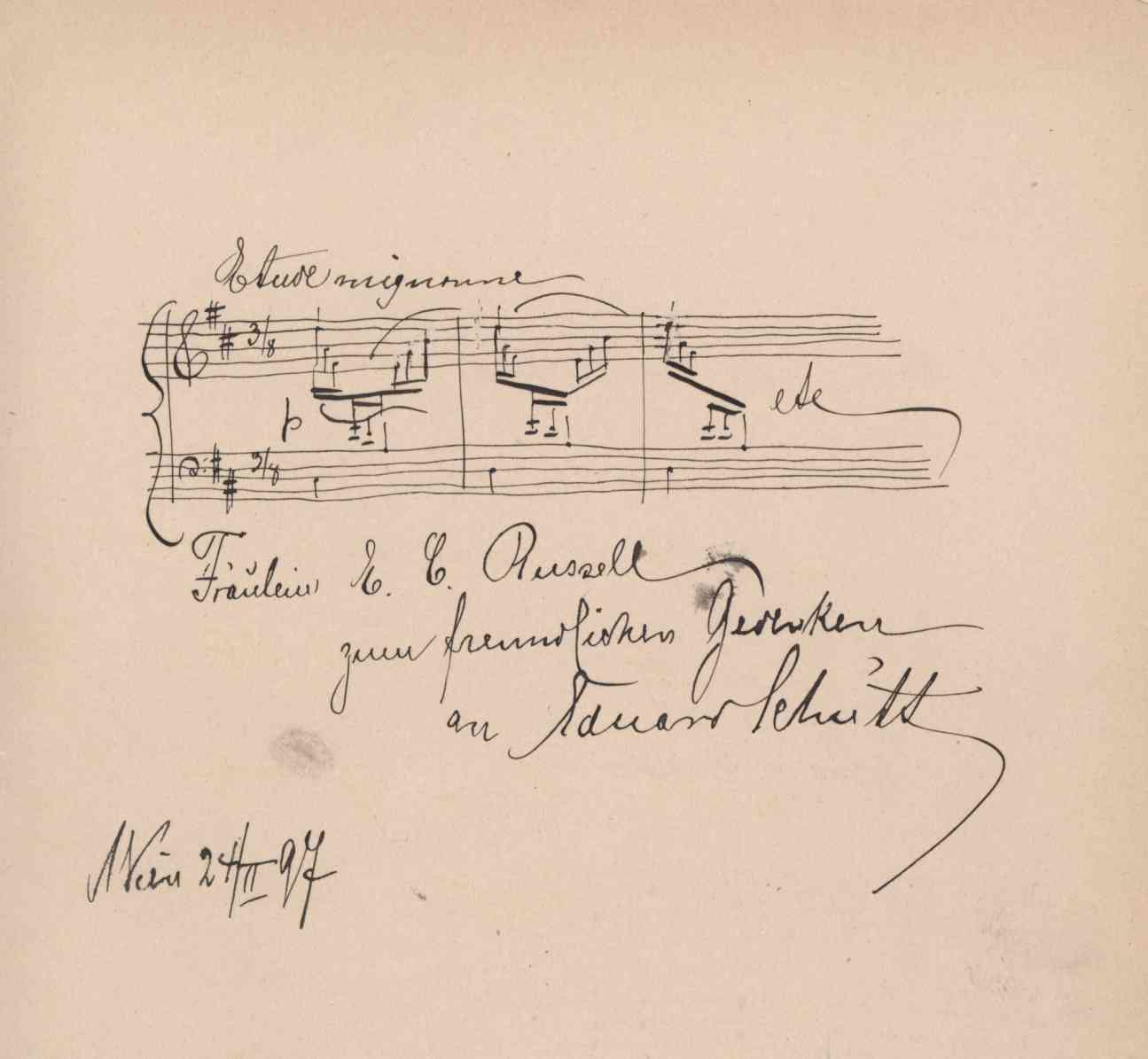 Hambourg, Mark (1879-1960)
Autograph Musical Quotation Signed
"Mark Hambourg". To Miss E. Russell. Buffalo, April 16, 1899. 8" x 6.75". In very good condition with one small spot at top right (not affecting).
The Russian pianist offers two unidentified bars in A-flat major, marking
Allegro Moderato
above the staves and signing with sentiments beneath.
On the verso is very neatly penned quotation by the Russian composer and conductor Eduard Schütt (1856-1933), signed and dated at Vienna in 1897. Also in very good condition with just a little original smudging to the inscription.
Mark Hambourg began his career as a child prodigy in Moscow and tallied over a thousand international performances by his twenty-seventh birthday. After becoming a British citizen in 1896, he formed a trio with his brothers, Jan and Boris, with whom he also enjoyed notable success.
Eduard Schütt owed his musical career in no small part to Anton Rubinstein, who persuaded the young composer's father to allow him to pursue a musical education. After several years spent concertizing and composing, Schütt accepted the conductorship of the Vienna Academic Wagner Society in 1881 and in 1887 declined an invitation from Cosima Wagner to become the music director of the Bayreuth Festival. Among his more notable works are two piano concertos, several piano trios and quartets, and a comic opera.
AMQ-08265
$150