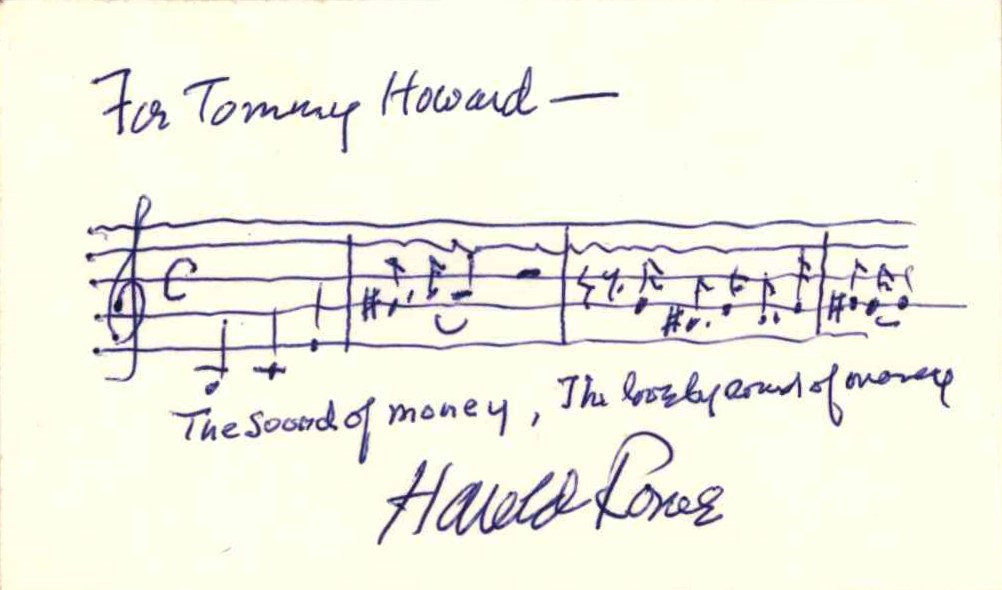 Click Image to Zoom
Enlarge Image
Rome, Harold (1908-1993)
Autograph Musical Quotation Signed
"Harold Rome". To Tommy Howard. n/d. Card, 3" h x 5" w. In excellent condition.
The American composer and lyricist writes four bars of "The Sound of Money" from I Can Get it for You Wholesale, one of his most successful musicals.
Rome wrote the lyrics and music for I Can Get it for You Wholesale, the 1962 premiere of which featured the debut of a nineteen-year-old Barbra Streisand. Although the show received mixed reviews, it proved popular and enjoyed over three hundred performances in its initial run, and Streisand received a Tony nomination for her role.
AMQ-08252
$110