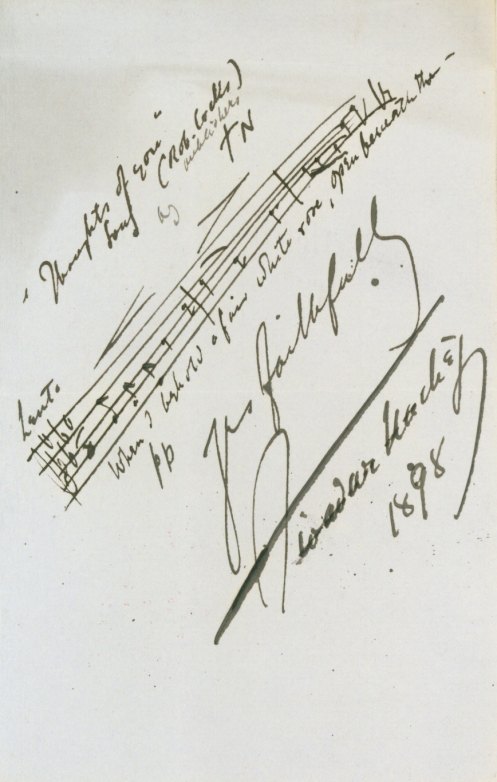 Click Image to Zoom
Enlarge Image
Nachez, Tivadar (1859-1930)
Autograph Musical Quotation Signed
"Yours Faithfully, Tivodar Nachez 1898". 7" h x 4.5" w. Overall very attractive; signature slightly smudged, slight fold, very slight darkening of paper on upper left corner and across fold and minor ink strike through signature.
Treble line; three-bar musical quotation with lyrics. Nachez has identified the piece as being "Thoughts of You" under which he has penned his initials "T.N." and written the publisher's name "Rob. Cocks" next to "Thoughts of You".
Nachez was a Hungarian violinist and composer (including two violin concertos and a symphony).
AMQ-08220
$150