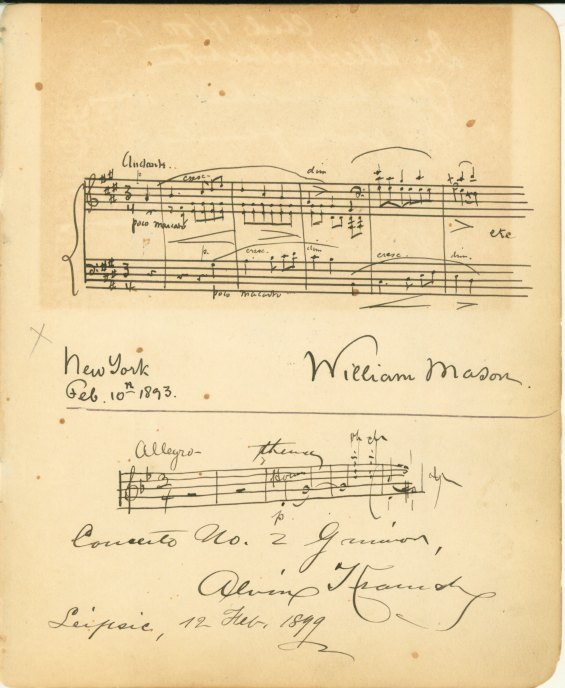 Enlarge Image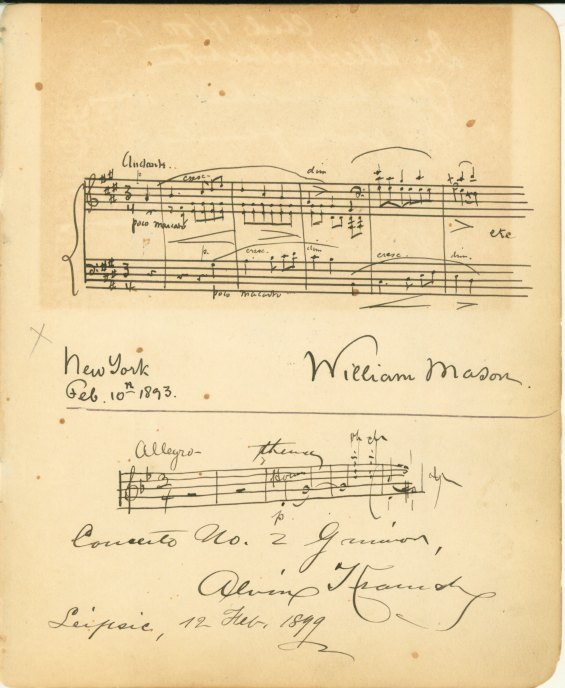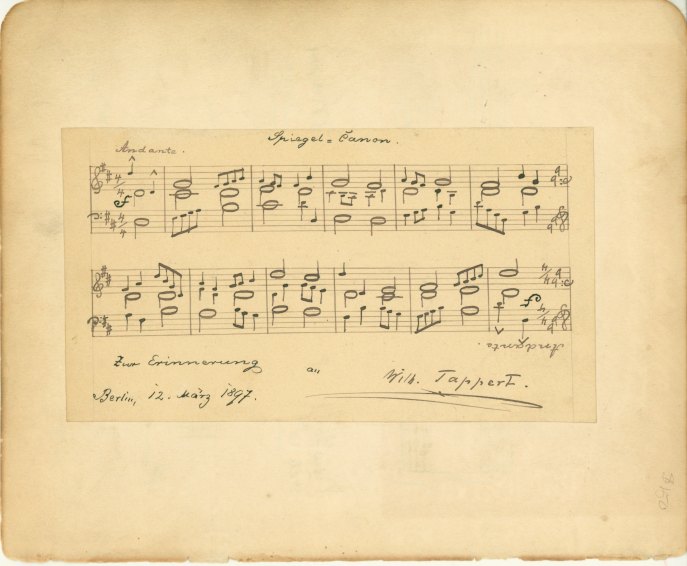 Mason, William (1829-1908)
Autograph Musical Quotation
"William Mason". New York, February 10, 1893. 8" h x 6.5" w. Album leaf. Good condition except for slight spotting and stain transfer.
American virtuoso William Mason neatly writes five bars of a piano work in B major and 3/4 with expressive markings throughout.
An additional unidentified musical quotation appears below Mason's.
A third quotation on the verso by German music critic and composer Wilhelm Tappert (1830-1907) consists of two staves entitled Spiegel-Canon, or "mirror canon", which can be read right-side-up or upside down. It is signed and dated Berlin, 12 March 1897.
William Mason was the son of composer Lowell Mason, a leading figure in American church music, and his younger brother, Henry Mason, was a co-founder of the piano manufacturers Mason & Hamlin. William was among the first American pianists to offer solo concerts. He spent the majority of his career composing, performing, and teaching in New York City; it was there in 1855 that he began an important and acclaimed chamber music series with violinist-conductor Theodore Thomas that routinely introduced new music from Europe to the American public.
AMQ-01635
$200