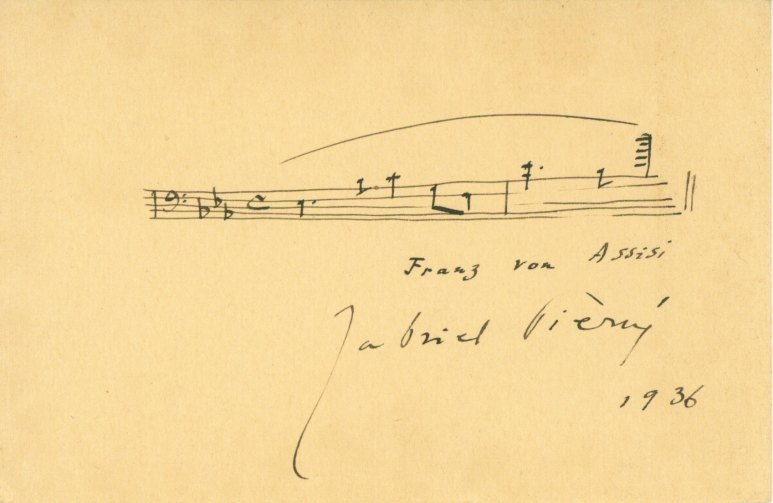 Click Image to Zoom
Enlarge Image
Pierné, Gabriel (1863-1937)
Autograph Musical Quotation Signed
"Gabriel Pierné". 1936. 3.75" h x 5.5" w. One side of a small card. Fine.
The French composer writes two measures from his oratorio Saint François d'Assise, signing and dating beneath with the title in German: Franz von Assisi.
Gabriel Pierné was also a noted conductor; he directed the premieres of Debussy's Images and Stravinsky's Firebird.
AMQ-01606
$225