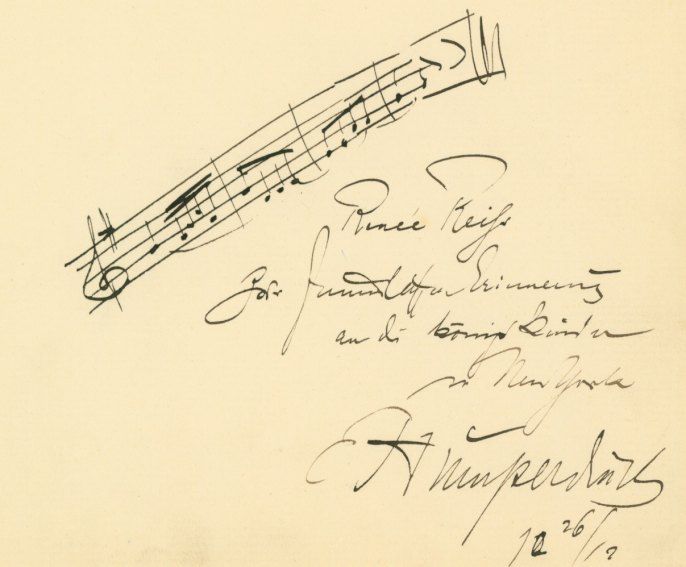 Click Image to Zoom
Enlarge Image
Humperdinck, Engelbert (1854-1921)
Autograph Musical Quotation at time of Königskinder Premiere Signed
"E. Humperdinck". Inscribed to Renée Reiss (the daughter of tenor Albert Reiss). New York, 12.26.10. Total measurement of 6.25" h x 7.50" w. Pristine condition.
A four-bar quotation on an album leaf from Humperdinck's opera Königskinder with a sentiment commemorating the opera's premiere. The leaf is dated two days prior to the Metropolitan Opera premiere where Reiss's father, tenor Albert Reiss, created the role of the Broommaker.
Humperdinck was present at the premiere, which starred Geraldine Farrar, Hermann Jadlowker, Otto Goritz and Louise Homer, with Albert Reiss and Adamo Didur in key roles. Humperdinck's Königskinder was better received than Puccini's La fanciulla del West which also premiered in 1910. Despite glowing reviews the fairy-tale opera has not been heard at the Met since 1914.
AMQ-01602
$750